Technically speaking, yes, you need a divorce to dissolve a common law marriage in Texas. However, the application of this requirement isn't always so cut-and-dried in practice.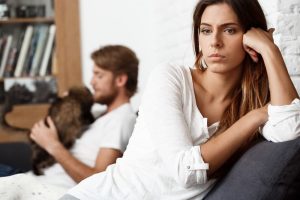 Under Texas law, a common law or "informal" marriage is legally equivalent to a "formal" marriage created by a traditional ceremony and marriage license. This means that formally dissolving a common law marriage also requires a formal process. But the informal nature of a common law marriage raises several unique legal questions regarding the true necessity of a formal divorce process.
At [firm-name], our dedicated attorneys can help you determine whether you need a divorce to end your common law marriage. And if you do, we can help you craft an effective court order to protect your interests. Call us at (210) 349-9933 or contact us online to learn more about your options in an initial consultation.
What Is the Definition of a Common Law Marriage in Texas?
There are two ways to get married in Texas: formal marriage and informal marriage. Formal or traditional marriages occur when two eligible adults get a marriage license from the county clerk's office and complete a formal marriage ceremony. Informal or common law marriages occur when two legal adults:
Agree to marry – Both parties must consent to enter into a relationship together as spouses when they form the agreement.
Live together as spouses – There is no minimum amount of time that must pass or specific conduct that must occur for informal spouses to meet this qualification. They simply need to cohabitate as more than just roommates, specifically with the mutual understanding that they are living together as spouses.
"Hold themselves out" as spouses – Common law partners must present themselves as spouses to others in public. Examples of this behavior include informing others that you are married and introducing one another as a husband or wife. A common law marriage that exists in secret is unlikely to hold much legal weight.
Common law spouses may also choose to complete a Declaration of Informal Marriage form and file it with the county clerk's office. This form has the same legal power as a marriage license, which can make demonstrating the existence of the informal marriage much easier.
When Is Divorce Necessary for a Common Law Marriage?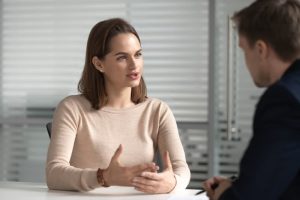 When some common law marriages end, each party just goes their own way and proceeds as though the marriage never occurred. This approach may work for the dissolution of common law marriages with no children, substantial assets, or contentious issues involved. It's especially simple if the parties never filed any sort of declaration asserting the existence of the relationship in court.
However, forgoing a formal divorce when you end a common law marriage in Texas can sometimes result in significant complications down the line. If you never file a divorce petition, you cannot ask a family court to oversee the equitable division of marital property, custody of children you have in common, or support payments later on. And while it's possible to deal with these issues outside of formal divorce, a court order from a family law judge is the only way to guarantee any arrangement will be legally enforceable.
Why Spouses May Deny the Existence of a Common Law Marriage
One frequent rationale for denying the existence of a common law marriage after separation (aside from the obvious simplicity of the approach) is to prevent an ex from exercising the right to marital or "community" property. In Texas, community property includes most types of property accumulated by either spouse during a marriage.
When family courts divide community property in a Texas divorce case, judges are required to distribute assets "equitably," or fairly, between the spouses. As you can probably guess, disputes regarding the classification and equitable division of community property are some of the most common and contentious matters in many divorce cases. Some exes can effectively nix the property claims of former common law spouses by choosing to deny the basic fact of the relationship.
Contact an Experienced Divorce Attorney in San Antonio
If you're ending a common law marriage in Texas and wondering how to protect your property rights, don't hesitate to contact the knowledgeable San Antonio divorce attorneys of Higdon, Hardy & Zuflacht, L.L.P.. Our lawyers have years of experience helping clients just like you claim the assets they deserve and safeguard their financial futures.
You can speak with our attentive team today when you call us at (210) 349-9933 or fill out our online contact form to request an initial consultation.