San Antonio Mediation Attorneys
Mediation in divorce is an alternative to going to court. It can help you save time and money, but it only works if you are willing to cooperate and have discussions with your partner.
Having the right mediator can make the process go more smoothly. Higdon, Hardy & Zuflacht, L.L.P.'s legal team can provide you with qualified mediators who can guide you through mediation and assist you and your soon-to-be ex in arriving at a mutually agreeable solution for your disputed issues.
Divorces can often become contentious, but our attorneys know how to handle such situations. They can help you understand how choosing mediation can help you avoid a fight in the courtroom.
The San Antonio alternative dispute resolution attorneys at Higdon, Hardy & Zuflacht, L.L.P. commit to giving your case the attention it needs and supporting you through this difficult time. Call us at (210) 349-9933 today to discuss your situation and learn how we can help.
The Role of a Mediator in Divorce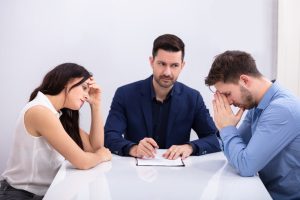 A mediator serves as an impartial third party in the divorce process, helping the divorcing couple through the complexities of ending their marriage. A mediator doesn't take sides or make decisions for the couple as a judge or an attorney would. Their purpose is to facilitate open and honest communication between the spouses. The mediator will help them identify their needs and interests, provide insight and offer options to help them reach a mutual agreement.
One of the main responsibilities of a mediator is to create an environment where both parties feel comfortable discussing their issues and concerns. The mediator will establish ground rules, guide the negotiation process, and assist with communication between the parties. Mediators work to help the couple stay focused on the issues at hand without provoking arguments. By doing so, they enable the couple to find common ground and reach a fair and equitable settlement that addresses the needs and interests of both parties.
Benefits of Mediation
Mediation isn't what people usually think of when they contemplate divorce, but it is a tool that shouldn't be dismissed without careful consideration. Mediation provides a variety of benefits, including:
Cost containment: Successful mediation reduces your costs because you won't be paying for a potentially lengthy trial with the associated legal fees, discovery costs, and court costs.
Time savings: Mediation can be concluded much more quickly than a trial, and scheduling a mediation session or two isn't tied to the judge's court calendar. Once a satisfactory agreement is reached, the court can approve it, and the divorce is concluded.
Privacy: When you pursue a divorce in court, you'll have to discuss your property and assets in open court so the judge can determine an equitable division. In mediation, everything stays confidential, and there is no public record of the proceedings.
Control: If you and your partner can't or won't agree on issues like property distribution and custody, and you must go to court so someone else can decide, you give up control over the outcome. Even if the judge makes a determination you disagree with, you'll be stuck with it. In mediation, you have control over the outcome and can decide which things you'd be willing to sacrifice to attain the results that matter most to you.
Stress reduction: Going to court is a stressor for anyone going through a divorce. The formal courtroom, the judge in their robes, the bailiff, people in the audience – all these together create an intimidating scenario. Mediation occurs in a more relaxed environment than in a courtroom. There is no judge, bailiff, or audience, and, as a result, less stress.
Better for the kids: When you can compromise, communicate, and cooperate with your soon-to-be ex, you create a more stable environment for your children. There are likely to be fewer arguments, better co-parenting arrangements, and reduced negative impact on the children from the divorce.
What Issues Are Covered in Mediation?
You can iron out the same details in mediation that you could in a divorce court. A mediator can help you resolve:
Property distribution: When you bring all the information about your assets and debts to the mediation session, your mediator can help you determine how to create an equitable distribution that the court would approve.
Child custody and visitation: A mediator can help you keep your children's best interests in mind while you and your spouse discuss the best custody arrangements for them. Because of their experience with other couples, a mediator could bring helpful suggestions about custody and visitation that you may not have thought of.
Child support: Child support must be based on Texas's child support guidelines. Your mediator can help you work out a support amount that the court would approve and can show in the agreement document how that amount was reached.
Spousal support: If either party needs spousal support to restart their lives after the divorce, a skilled mediator can help you reach an appropriate arrangement, taking into account the factors the court would use to make such a determination.
Tax implications: A mediator should be able to talk you through the tax implications of any decisions that you make about how to divide your assets and pay support of either kind.
Having a Successful Mediation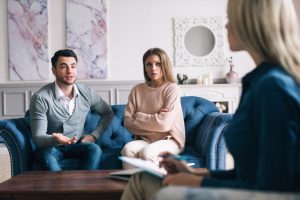 Even though mediation is less high-tension than going to divorce court, making the decisions that will help to conclude your marriage is still not easy. For a successful mediation, keep these factors in mind:
Communicate honestly
Be willing to compromise
Manage your emotions
Avoid blame
Bring in an expert, if needed (attorneys, financial advisors, therapists)
Contact Us Today
The skilled attorneys of Higdon, Hardy & Zuflacht, L.L.P. have the training and experience to act as mediators in your divorce. We provide guidance through this often-confusing process and enable you to make clear-headed decisions as you work to iron out a settlement. We aim to allow you to stay in control throughout the process and ensure that both sides have a voice.
Do not allow yourself to become a casualty of the divorce process. Take charge of your fate by calling us at (210) 349-9933. You can select one of our seasoned mediators to help you finalize your divorce through mediation. Call today to discuss mediation for your divorce.