San Antonio Child Support Arbitration Lawyers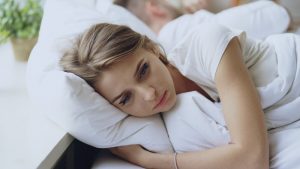 Dealing with a divorce can take a mental and emotional toll on you. Many spouses going through a divorce can't resolve on their own any number of issues that arise as they part ways. A common point of contention between spouses during a divorce is child support. There are several mechanisms available to spouses to help them resolve this touchy subject. Arbitration is one.
After deciding that arbitration is the best path to resolve your dispute, you need an experienced attorney to help you navigate the arbitration process and help you reach the conclusion that is best for you. The San Antonio family law arbitration attorneys of Higdon, Hardy & Zuflacht, L.L.P. are experienced in helping spouses reach the best outcome possible for themselves and their children. Call us today at (210) 349-9933 or fill out our contact form online to schedule a meeting with one of our attorneys.
Arbitration in Texas
In Texas, the law permits the use of arbitration as an option for spouses to resolve family law issues.
Arbitration can be an attractive means for spouses to settle disputes that exist in their divorce and any issues relating to the children that arise as part of the divorce. Arbitration can be less costly than court legal proceedings and can take less time. The divorcing parties can have more control over the process by choosing their arbitrator and choosing the timeline of the proceedings.
The arbitrator can usually arrive at a decision at the conclusion of arbitration, whereas in court, a decision on your divorce is subject to the judge's calendar and may not be scheduled until some date far in the future. There's also a greater level of privacy with arbitration since both parties meet privately with only their attorneys and the arbitrator. In a court proceeding, the courtroom will likely be open to the public.
Prior to beginning arbitration, the spouses choose their arbitrator. They must also decide whether the decision reached by the arbitrator will be binding or non-binding. This decision must be made before arbitration begins. "Binding" means that the decision is legally enforceable. Non-binding arbitration is just a step in a longer settlement process.
Child Support Issues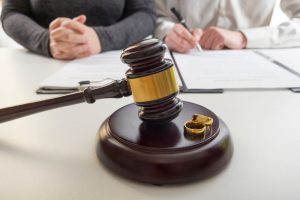 A particularly divisive issue, child support is intended to ensure that children and their financial needs are taken care of by their parents. It can be expensive for the parent who has to pay child support, however, and this is why disputes about a child support amount are often fraught with tension.
If a spouse has more than one child, that spouse pays child support for each of their children. Every state differs in the method they use to determine how much child support a parent must pay. But generally, each state utilizes an objective calculation to determine the child support amount. The calculation includes the paying spouse's income and the type of child custody.
In the state of Texas, the child support guidelines state that a parent must provide documentation as to their net resources, including their income, wages, and other forms of financial resources the parent receives. A predetermined percentage of those monthly net resources is calculated based on the number of children to determine the child support payment(s). Child support also includes providing medical and dental insurance for the children, but this is not part of the support calculation.
It is common for the spouse earning the highest income to pay child support to the other spouse. It is also common for the spouse who spends the most time with and caring for the children to be paid child support. It's also possible that both spouses will have to pay each other child support.
We know that as a parent, your number one priority is the well-being of your child. At Higdon, Hardy & Zuflacht, L.L.P., we will work hard to help you arrive at an agreement that you believe is best for your child.
Resolving Child Support in Arbitration
As a part of the arbitration proceedings, the arbitrator can render a decision on child support. While child support is typically an objective calculation, it is related to child custody, which will be an issue that we will also attempt to resolve during the arbitration. As your attorneys, we will present our arguments to the arbitrator as to the child support stipulations that you believe are best for you and your children. The arbitrator will decide on child support at the conclusion of arbitration. If you've agreed to binding arbitration, this decision is final and rarely overturned.
Why Choose Us?
At Higdon, Hardy & Zuflacht, L.L.P., all of our partners are Board Certified in Family Law by the Texas Board of Legal Specialization. Our San Antonio child support attorneys have over three decades of experience in representing spouses in disputes related to their divorces. We pride ourselves on offering top-notch legal services to our clients and supporting them during the trying tasks of getting a divorce and resolving family issues.
We help our clients during their divorce and help them resolve disputes related to:
Whether we resolve these disputes in court, through mediation, or arbitration, we are there beside you through every step. We understand how important your family is to you and work hard on your behalf to resolve these disputes.
The attorneys at Higdon, Hardy & Zuflacht, L.L.P. have been recognized for their excellent work in family law. Our founding partner, attorney Charles Hardy, has received the President's Award by the San Antonio Bar Association every year. We've been recognized as Super Lawyers by the Texas Monthly Magazine year after year. Our attorneys have also been named Top Lawyers by San Antonio Magazine.
Higdon, Hardy & Zuflacht, L.L.P. Can Help You
If you've made the difficult decision to pursue a divorce, you need an attorney who can represent your best interests and help ensure a fair outcome. The San Antonio attorneys at Higdon, Hardy & Zuflacht, L.L.P. are experienced in representing spouses in arbitration and helping them resolve child support disputes. To schedule a meeting with one of our well-regarded attorneys, contact us at (210) 349-9933 or complete our intake form online.