Do I Need a New Accountant After Divorce?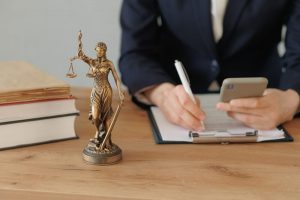 By definition, divorce is supposed to provide a person with a clean break from their spouse. Even though you will both be involved with any children you may have, you are effectively separating all other aspects of your lives together. So why would you want to use the same financial professionals you used when you were married to your spouse?
All divorces significantly affect the finances of both parties involved. Whether the divorce was something you wanted or not, your life has changed, and you are probably still reeling from the financial repercussions of the process itself as well as trying to adjust to your new lifestyle.
In order to do that effectively, however, you need professional assistance in the form of an accountant or another financial professional. In fact, you probably worked with an accountant during the divorce, but now that it's over, you might want to consider finding a new one. 
The Importance of Having an Attorney During and After Your Divorce
A divorce affects all areas of a person's life, and that includes finances. Divorce affects the tax filing status of each party, and both spouses will have to divide marital assets and debts between them equitably.
Most simply defined by Northeastern University, "an accountant is a professional who is responsible for keeping and interpreting financial records." Accountants are useful during the divorce process for advising clients of their changing tax statuses and assisting with the necessary filings, etc. Beyond that, however, they can record and analyze financial records to determine accurate fund amounts in financial accounts and so forth for the purposes of asset distribution. They can also serve as forensic accountants who look for hidden assets the other party may be attempting to keep out of the property division process.
During your divorce, you may have worked with an accountant or financial adviser to help you make decisions regarding future income needs and any support you may receive or have to pay. You may also have retirement accounts and other assets that had to be divided along with all of the other assets and debts you and your spouse shared that were part of the marital estate.
Now that the divorce is over, you may have concerns with finding another accountant. Perhaps you were the one who stayed at home and took care of the children and household while the other spouse earned a living to support you all. In that case, you were considered the "dependent spouse," and you likely had a lot of concerns with how you would support yourself and your children after your divorce.
You may have used your family's accountant to advise you through the divorce process so that you could make prudent financial decisions and gain an understanding of your new tax status, as well as your financial needs and obligations going forward. You may also be in a situation where you do not feel comfortable using your family's accountant because of the working relationship the professional has with your former spouse.
On the flip side, you could be the primary breadwinner who has developed a close and long professional relationship with your accountant, and you don't want to find another one. However, maybe your circumstances involve a situation where your ex-spouse has a familial relationship with your accountant, and you worry about conflicts of interests or other possible issues arising.
Focus on Your Financial Future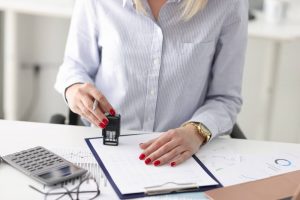 Whether you have used an accountant your entire adult life to assist you with your taxes and other financial matters, or you used one only once when you got a divorce, there are numerous reasons why you might want to consider hiring a new one. Perhaps your divorce has significantly impacted your finances, and you believe you can benefit from the services of a certified financial professional to help you shore up your financial future.
Whatever your reasons or concerns about finding a new accountant after your divorce, the San Antonio divorce lawyers at Higdon, Hardy & Zuflacht, L.L.P. are here to help you with your decision. Our attorneys will sit with you and discuss your situation and concerns, as well as your needs and goals.
We have significant experience advising our clients on their rights and options with regard to financial matters stemming from divorce, and we have a vast network of licensed CPAs, financial planners, and other professionals we can refer you to if necessary.
Contact us at (210) 349-9933 or through our contact page to schedule a consultation with one of our lawyers.