What You Need to Know About Your Separation Agreement
Texas law does not recognize legal separation from a spouse. Divorce is the only remedy formally available to dissolve a marriage. But not every couple wants a divorce. Perhaps they want to work toward reconciliation, or they do not want to go through the formal divorce process. Some couples want to protect their interests and parental rights while living separately but not divorcing.
In such a situation, the parties can enter into a binding legal contract called a separation agreement. In this document, they can outline their rights and responsibilities during a separation.
What Can I Include in a Separation Agreement?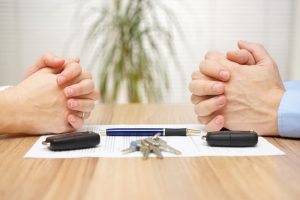 A separation agreement is a written contract between spouses who live apart but are not divorced. It is important to remember that once you get married in Texas, you remain married until you get divorced, or a spouse dies. Even if you have a separation agreement, you remain married. There are some risks associated with being separated.
We can help you avoid those risks by preparing a separation agreement that anticipates challenges. A well-drafted agreement should address many of the same things a formal divorce would address. Some of the rights and responsibilities separating spouses should outline in a separation agreement include:
Living arrangements
Financial obligations and duties
Access to assets
What Are the Risks of a Separation Agreement in Texas?
Unless adequately dealt with in a separation agreement, there may be financial consequences if you separate but do not file for divorce. In Texas, one spouse's assets and debts incurred while married are considered to belong to the other spouse as well because they are "community property." This property includes any income or property obtained during the legal marriage, including investments and retirement accounts. Debts can consist of a spouse's medical bills or credit card debt, even if you have not lived with the spouse for years.
You cannot legally remarry under a separation agreement unless you are divorced, or your spouse dies. Another issue can arise if a man is legally separated from his wife and his wife becomes pregnant by another man. In that case, the separated spouse is still legally presumed to be the father.
While a separation agreement cannot ensure that post-separation complications will not arise, it can help deal with them by addressing the possibilities in advance. You need an experienced family law attorney, like the attorneys at Higdon, Hardy & Zuflacht, L.L.P., to help you deal with these complicated issues and try to prevent them from arising.
How Would I Enforce a Separation Agreement?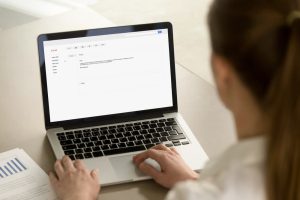 Enforcing a Texas separation agreement can be challenging. If one party fails to keep a promise, the other party would likely need to file a breach of contract lawsuit, asking the court to enforce the agreement. If a court is going to enforce the agreement, it will want to see honesty, good faith, fair dealing, and movement toward legal divorce.
If you want your separation agreement to be enforceable later, you must be completely honest about all material information when preparing the contract. Suppose a person is untruthful or does not provide the whole truth regarding income, marital assets, or other material information. In that case, a court may not enforce the agreement in that person's favor.
To enforce a separation agreement, you will need evidence that your spouse is not following the terms of the contract. This evidence can include communication with the spouse, in which you act in good faith to resolve the issues before seeking court involvement.
If a Texas court has to enforce a separation agreement, it prefers that the parties work toward divorce. After all, since Texas does not have legal separation, if one spouse is not abiding by the separation agreement terms, divorce is legally the best way to deal with the marriage. Texas courts can be skeptical of long-term separation agreements in which the parties neither reconcile nor formally divorce. The couple is still legally married and has fiduciary responsibilities to each other because of that legal relationship.
Contact Higdon, Hardy & Zuflacht, L.L.P. Today for Help with Your Separation Agreement
Perhaps you want to try to reconcile your marriage. Or maybe you want to divorce but want to move slowly. If you need a spousal separation agreement in Texas, our San Antonio family law attorneys at Higdon, Hardy & Zuflacht, L.L.P. are ready to help you. To protect yourself, you need counsel. Call us today at (210) 349-9933 or contact us here for a free initial consultation.