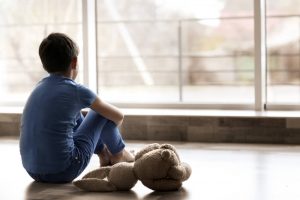 If you've made the difficult decision to file for divorce, especially when you feel like you have no other choice, it can be heartbreaking for you and your family. But you should know that you're not alone. Even though most people don't go into their marriage thinking it will end prematurely, divorce is an unfortunate reality for many marriages across the country.
When you file for divorce in Texas, you have to do so on one of several grounds. One of the grounds on which you can file for divorce is abandonment.
If you're considering filing for divorce from your spouse due to abandonment, you need an attorney to help you fight for your best interests in the divorce. The San Antonio family law attorneys of Higdon, Hardy & Zuflacht, L.L.P. are the best partners to have on your team at such a trying time. We have years of experience helping people with their divorces, including when the divorce is due to abandonment. Our goal in representing you in your divorce is to help you reach the best outcome as smoothly as possible, so you can move on with your life.
For a consultation to discuss how we can help you with your divorce due to abandonment, call us today at (210) 349-9933 or complete our online client intake form. One of our representatives will contact you right away.
What Constitutes "Abandonment?"
In Texas, abandonment in divorce is defined as a spouse intentionally leaving their spouse and staying away from their spouse for a year or more.
If your spouse left you without any warning and without communicating their intentions, then you can use abandonment as the grounds for your divorce. Additionally, if you and your spouse share children, and your spouse is financially responsible for caring for the children, your spouse could be considered to have abandoned both you and your children if they've ceased providing money for the children. In some cases, the abandoning spouse could be accused of the crime of child abandonment.
You'll have to show proof that your spouse abandoned you and the amount of time they were away from you when you file for divorce on the grounds of abandonment.
Filing for Divorce on the Grounds of Abandonment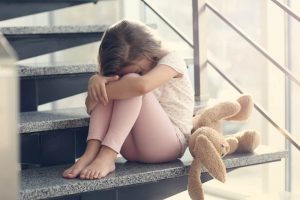 Filing for divorce due to your spouse abandoning you isn't much different than filing for divorce on other grounds.
You or your spouse have to be a resident of Texas for six months before you file for divorce. Considering your spouse has abandoned you, if they're located out of state, you would have to reside in Texas for six months before you can file for divorce. If both you and your spouse are located in Texas, you have to file for divorce in the county in which one of you has lived for the preceding 90 days. If your spouse lives outside the state of Texas or if you're unaware of where they're located, you have to file for divorce in the Texas county in which you have resided for the preceding 90 days.
If you meet the residency requirements, you'll file a divorce petition with the county clerk's office in court. Your divorce attorney can help you with filing the correct petition, including any documents that are required to be attached.
Notifying Your Estranged Spouse of Your Divorce Filing
After filing for divorce, you will have to notify your spouse of your filing. Notifying your spouse that you've filed for divorce is also known as "service of process." You "serve" your spouse with copies of the divorce petition and any other supplemental documents you filed.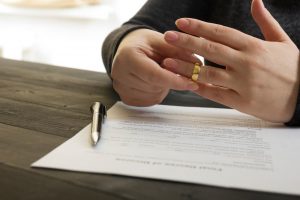 This could potentially be difficult if you have no idea of where your spouse is located. Generally, you would engage a process server to serve your divorce petition to your spouse. You could also request the local sheriff or constable, a peace officer, serve your spouse with the divorce petition. This is only possible if you can provide them with the location and address of your spouse. If you don't know where your spouse is located, you'll have to try to track them.
You can try contacting people who are close to them who may be aware of their location. You can also try to locate them by searching any social media they may have and government directories or databases, such as home sale records and voter registration. You have to do your due diligence in searching for your spouse. This is because you'll have to state truthfully to the court that you've exhausted all resources to find them.
The court may then allow you to use two other methods of serving your spouse: service by publication or service by posting. You can serve your spouse by posting notice of your filing for divorce in the local newspaper. You can also serve your spouse by posting notice of your divorce filing at the courthouse, but only if you and your spouse's children aren't minors.
Resolving Common Divorce Issues
When you've filed for divorce, you've officially begun the divorce process. After you've been able to serve your spouse, you'll begin trying to resolve any outstanding issues so your divorce can be finalized. Issues that need to be resolved in a divorce are the division of any marital property, spousal support or maintenance, and if children are involved, child support, and child custody.
If your spouse has abandoned you, resolving these issues can be difficult, particularly if your spouse is unresponsive. If your spouse is unresponsive after 20 days from the date of service of the divorce petition, you may be awarded a default judgment in the divorce. This means your divorce would be finalized without any input or agreement on the issues between you and your spouse.
Call the Divorce Lawyers of Higdon, Hardy & Zuflacht, L.L.P.
When you've decided to file for divorce from your spouse, you need an attorney who can help you navigate the potentially challenging and emotionally draining divorce process. The family lawyers of Higdon, Hardy & Zuflacht, L.L.P. are dedicated, highly skilled, and compassionate about what you're going through. We're here to help you resolve your divorce so you can prepare for your future.
Call us today at (210) 349-9933 or contact us online to schedule an initial meeting.