Legal Paperwork Assistance from San Antonio Infant Adoption Lawyers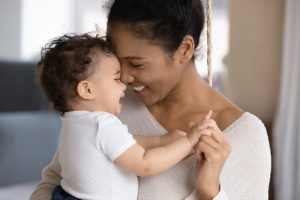 If you want to adopt an infant, contact Higdon, Hardy & Zuflacht, L.L.P. immediately for assistance with the required legal paperwork.
Choosing to expand your family is an exciting time in your life. You're giving a child the loving home they need. Although you might want to proceed with the adoption process as quickly as possible, taking your time is crucial. You'll have a mountain of paperwork to fill out before and after the court grants you an Order of Adoption.
Handling all the legal paperwork yourself can be confusing and stressful. You might not understand the requirements or legal jargon. Many people struggle to complete the various forms because they are extensive and can be complicated to get through without the help of an experienced attorney. You should not start the adoption process until you hire an adoption attorney at Higdon, Hardy & Zuflacht, L.L.P..
Our San Antonio infant adoption lawyers have decades of experience representing Texas clients in infant adoption. We will be by your side during every complicated aspect of the legal proceedings. You can count on us to guide you through each step and protect your legal rights while petitioning the court, preparing the necessary paperwork, and finalizing the adoption.
Call Higdon, Hardy & Zuflacht, L.L.P. at (210) 349-9933 for your initial consultation today. We're available 24/7 to speak with you.
Eligibility Requirements to Adopt an Infant in Texas
The requirements to adopt an infant vary by the type of adoption you choose to pursue. Whether you want to adopt a child through an adoption agency in Texas, from another country, or after fostering, Higdon, Hardy & Zuflacht, L.L.P. will be happy to assist you.
You must meet various state-mandated requirements to adopt an infant in Texas. According to state laws, any adult can adopt a child as long as the biological parents terminate their parental rights.
Foster Care Adoption
If you choose to adopt a child through foster care, you must meet the criteria set by the Texas Department of Family and Protective Services. These requirements are similar to other types of adoption.
There are specific initial requirements for adopting an infant in Texas. You must:
Be at least 21 years old, a responsible, mature adult, and financially stable
Provide references from relatives and non-relatives
Complete the application
Show proof of marital status, such as a marriage certificate if married or a divorce decree if divorced
Complete the form to consent to a criminal history background check and neglect/abuse check. This is a requirement for all adults at least 14 years old living in or visiting the household regularly
Share details of lifestyle and personal background
Attend free training to learn about the problems neglected and abused children experience
Submit to a home study so a representative can inspect the home and meet with each member of the household
During the home study, the representative will check that you meet additional criteria for adoption, such as:
Adequate sleeping space for the infant
The home does not have more than six children, including biological/adopted children and any there for daycare
Attend at least 20 hours of training every year
Permit safety, fire, and health inspections on the home
Obtain and maintain CPR/First Aid Certification
Agree to use nonphysical disciplining with the child
Obtain TB testing to meet the health department's requirement
Vaccinate each pet and show proof of vaccination records
Adoption through an Agency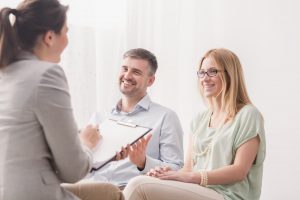 You must meet multiple criteria if you choose to adopt an infant through an adoption agency. The requirements differ from one agency to the next but might include:
Age requirement
Proof of financial stability to support a child
Complete a home study that includes background checks, home visits, and interviews
Marital status or proof of the length of the current romantic relationship
Verification of good health to care for the infant
International Adoption
If you want to adopt a child from another country, you must meet all the United States requirements and the international adoption criteria. The basic requirements vary depending on the country but might include:
Be an adult
Can adopt individually or as a couple
Complete application with the Department of State
Complete an international home study
Submit to a criminal background check
Provide financial and health records
Obtain references from family and friends
Legal Paperwork for Adopting an Infant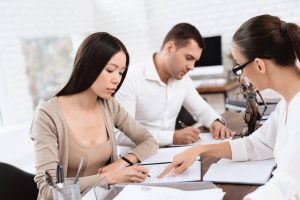 Before you can proceed with adopting an infant in Texas, the biological parents must terminate their legal parental rights. According to Texas Family Code 161, voluntary termination of parental rights requires the biological parents to file a claim in court. The court will review the petition and determine whether the termination of parental rights is in the infant's best interests.
Whether you work with a private adoption agency, international agency, or foster care, you must complete an application for adoption or petition the court for approval to adopt.
Typically, a home study is a requirement for any type of adoption you pursue. You must complete an application for the home study and provide documents to the adoption representative. The documents you need to submit during the home study depend on the adoption agency you go through but will likely include:
Copy of your driver's license or state-issued ID and Social Security card
Letter from a medical specialist, if applicable
Criminal check clearance for each member of the household who is at least 14 years old
Financial statement
Physical examination for every household member
Copy of a floor plan for your home, including the exterior of the property and purpose and dimensions of each room, and a photo of the front, back, and yard area
Child abuse clearance for every household member 14 years of age or older
Marriage certificate or divorce decree
Verification of employment, such as a paystub, letter from your employer, or W-2
Birth certificate for each person residing in the home
Most recent income tax return
Therapy letter if necessary
Adoption decree from the court
Vaccinations for pets living in the household
Reference letters from friends and family
Copy of the front and back of a health insurance card and an insurance contact form
Additional forms required by the agency
The adoption representative will document their findings during the home study along with any recommendations for you and your family to proceed with the process. You can review a copy of the home study for accuracy before the representative sends it to the adoption placement agency for approval.
When you finalize the adoption, you must complete an amended birth certificate. The new certificate should show you are the parent of the infant.
Contact Us
If you're considering adopting an infant, do not hesitate to contact Higdon, Hardy & Zuflacht, L.L.P.. We will assist you with the entire process so you can accomplish your goal of adding a new child to your family. You can count on us to advise the necessary legal paperwork for adoption and help you fill out everything completely and accurately.
Call us at (210) 349-9933 today for your confidential consultation with one of our experienced and dedicated San Antonio adoption lawyers.