San Antonio Parental Rights Attorneys for Infant Adoption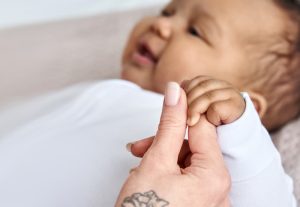 If you're considering infant adoption, you should contact Higdon, Hardy & Zuflacht, L.L.P. immediately to discuss the legal process of terminating the biological parent's parental rights.
Choosing to expand your family is exciting. However, you must follow state laws and procedures to adopt an infant. In Texas, a parent has various rights and duties. Typically, biological parents automatically have parental rights. The only way to terminate these rights is by petitioning the court. If you want to pursue infant adoption, a judge must approve terminating the legal parent's parental rights.
At Higdon, Hardy & Zuflacht, L.L.P., we represent prospective parents in the adoption process. You should have a skilled and experienced legal team to guide you through the complicated steps. Our award-winning San Antonio infant adoption attorneys will use the necessary resources and strategies to help you become a parent of an infant child.
Call Higdon, Hardy & Zuflacht, L.L.P. at (210) 349-9933 or contact us online for a confidential consultation to learn more about how we can help.
Texas Eligibility Requirements for Adopting an Infant
A prospective parent can be single or married and must meet these adoption requirements:
Be 21 or older
Be financially stable and a responsible, mature adult
Show proof of marriage or divorce if applicable
Fill out an application
Agree to a home study that includes visits with every member of the household
Provide background and lifestyle information
Attend free training to learn about neglected and abused children's issues
Provide relative and non-relative references
Submit to a criminal history background check and neglect/abuse check on all adults in the household
An Overview of Parent-Child Relationship Laws
Texas Family Code § 151.001 imposes rights and duties of a parent to a child, such as:
Right to have physical possession, choose where the child will live, and direct religious and moral training
Duty of protection, control, care, and reasonable discipline
Duty to support the child, including providing shelter, food, medical care, and other needs
Duty to manage the child's estate
Right to the earnings and services of the child
Right to consent to enlistment in the United States armed forces, marriage, dental and medical care, and psychological, psychiatric, and surgical treatment
Right to represent the child in legal action and make other significant legal decisions involving the child
Right to receive and give receipts for child support payments and hold or disburse funds for the child's benefit
Right to inherit through and from the child
Right to make decisions about the child's education
Other rights and duties existing between the child and parent under state law
How to Terminate the Biological Parent's Parental Rights
If you want to adopt an infant, you must file a petition with the court to terminate the biological parents' rights. Termination can be voluntary or involuntary. Either way, the court must approve the petition before the biological parent's rights are legally severed.
According to Texas Family Code § 161, you must meet specific requirements to terminate the parent-child relationship depending on the type of termination you seek.
Voluntary Termination of Parental Rights
A biological parent of a child can choose to terminate their parental rights. They must attend a court hearing to testify to their wishes to give up their rights as a parent. They must also complete an affidavit of voluntary relinquishment of parental rights. The judge will review the case and determine whether terminating the parent-child relationship is in the child's best interests.
Involuntary Termination of Parental Rights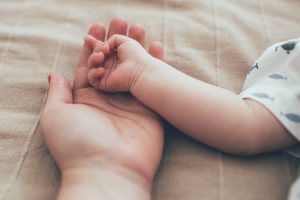 Involuntary termination of parental rights occurs when the court deems the biological parent unfit to provide their child with a safe environment. When this happens, biological parents don't have a say in the matter.
The court might decide to terminate the parent-child relationship if there's clear and convincing evidence that the parent engaged in a specific action. Some of these actions include:
Voluntarily left the child alone or in another person's possession without providing adequate support for the child and stayed away for at least six months
Voluntarily left the child alone or in possession of someone who isn't a parent and expressed their intention of not returning
Voluntarily left the child alone or in another's possession without expressing their intention of returning, without providing adequate support, and stayed away for at least three months
Abandoned the child without identifying them or providing identification and reasonable diligence cannot discover the child's identity
Knowingly placed or allowed the child to remain in surroundings or conditions that endanger their emotional or physical well-being
Failed to support the child as well as they were able to during a one-year period and ending within six months of the date the petition was filed
Engaged in conduct or knowingly placed the child with someone who engaged in conduct that endangers the child's emotional or physical well-being
Willfully refused to submit to a lawful and reasonable court order regarding the investigation of abuse or neglect of the child
Executed an irrevocable or unrevoked relinquishment of parental rights
How to Adopt an Infant in Texas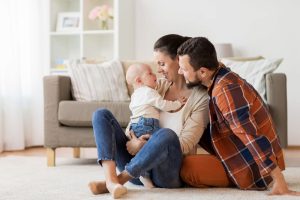 A child is eligible for adoption once the court approves the termination of the biological parent's parental rights. You must file the petition for adoption with the court to start the adoption process.
Besides meeting the basic requirements under state law, you must also undergo and pass a home study. The home study typically involves a representative coming to your home to confirm you meet the criteria for adoption. They will interview household members and check that you have adequate space and the ability to create a safe environment for the infant.
A third party will review the home study results and other documentation included in the petition to determine if the adoption is in the child's best interests. They will forward everything to the court and make their recommendation about final approval.
Speak to a Trusted and Compassionate Infant Adoption Attorney
Higdon, Hardy & Zuflacht, L.L.P. has a team of partners who are Board Certified in Family Law. This is a distinction less than one percent of lawyers in Texas achieve. With our focus on customer service and attention to detail, we provide quality legal representation and services to our clients.
We understand how overwhelming it can be to navigate the long and challenging adoption process. Let us help to ensure you meet the legal requirements and complete the necessary documents correctly.
Call Higdon, Hardy & Zuflacht, L.L.P. at (210) 349-9933 or reach out to us online if you need help terminating someone's parental rights so you can adopt an infant in Texas.