Are you preparing to go through the difficult process of divorce? You may want to consider using arbitration to resolve your divorce. The San Antonio arbitration attorneys of Higdon, Hardy & Zuflacht, L.L.P. are skilled in helping clients reach the outcomes they're hoping for in arbitration, and we may be able to help you. Call us today at (210) 349-9933 or reach us online for a free consultation.
Arbitration in Texas
Texas' Alternative Dispute Resolution Act allows for people to resolve any disputes they may have through non-court proceedings, like mediation and arbitration. Divorce and other family law matters can be resolved in arbitration.
In arbitration, a neutral third party that both spouses agree upon will facilitate discussions between spouses so they can flesh out the details of their divorce agreement. Both spouses, and their lawyers, will argue their wishes regarding the division of property, alimony, and if they share children, child support, child custody, and parenting time or visitation. The arbitrator will be an unbiased party, hearing both sides and providing some control over the discord between both sides to ensure the arbitration proceeding is productive. After arbitration, the arbitrator will issue a final decision on the issues under debate.
During a divorce, spouses have to resolve several delicate issues, including issues related to the wellbeing of shared children. Potentially contentious court proceedings can not only emotionally affect both spouses, but they can have devastating effects on children. This raises the stakes for making the best effort to resolve these issues as amicably as possible.
Arbitration offers a few benefits as an alternative to resolving divorce disputes in court.
Environment – Arbitration occurs outside of the courtroom. It typically occurs in lawyers' office conference rooms, so arbitration proceedings are less formal and less intimidating than being in a courtroom. The more relaxed environment for arbitration can take the temperature down a bit.
Privacy – Most court proceedings are open to the public and transcripts of the court proceedings are publicly accessible, so anyone can be present for or obtain information about the court proceedings. Divorce proceedings, especially contentious ones, may involve the disclosure of private or embarrassing information that spouses may not want to be made public. Arbitration proceedings involve only the spouses, their attorneys, and the arbitrator, so for spouses who value keeping their disagreements private, this may be a better option.
Time – Many people consider that having to do anything in court will take a long time. This is because legal matters are often delayed in court. This is especially true for family court matters. Your divorce proceedings may be extended and delayed due to court backlogs and tight court schedules that are out of your and your attorney's control. With arbitration, you and your spouse have more control over your divorce timeline. You and your spouse hire your arbitrator yourselves, and aside from potential schedule conflicts between you, your spouse, and your arbitrator, the three of you will set your arbitration hearing schedule. Also, your arbitrator may present their decision within a shorter time after your arbitration hearings than it would take a judge to render a decision.
Cost – You and your spouse would have to pay for your legal representation until your divorce is final. Given the extended length of court proceedings, that could be quite some time. With arbitration, there may be less expense, as the arbitration may allow you to shorten your divorce timeline. You and your spouse would have to share the costs of hiring the arbitrator.
Alimony/Spousal Support in Texas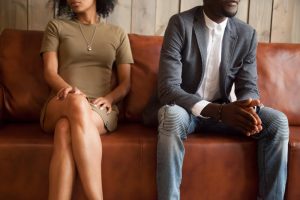 In Texas, spousal support is referred to as spousal maintenance. The objective of spousal maintenance is for one spouse who has greater financial means to provide the other spouse with financial assistance, temporarily, so that the latter spouse can have reasonable means to take care of themselves.
The amount of spousal maintenance is determined based upon several factors, including the financial means of both spouses, the earning ability of both spouses, the health of both spouses, and how long the marriage lasted. Courts consider the division of property during a divorce to decide whether each spouse's property is of significant and equal value to the extent that neither spouse should be awarded spousal maintenance. There are exceptions to determining spousal maintenance and how long spousal maintenance should last if the receiving spouse is incapacitated or is caring for a disabled child.
Spousal maintenance in Texas is intended to be temporary. The receiving spouse is expected to make reasonable efforts to become self-sufficient during the time they're receiving spousal maintenance. The length of time for which spousal maintenance lasts is determined by the length of the marriage with few exceptions. If the marriage lasted between 10 and 19 years, then spousal maintenance can last no longer than five years. If the marriage lasted between 20 and 29 years, then spousal maintenance can last no longer than seven years. If the marriage lasted 30 years or more, then spousal maintenance can last no longer than ten years.
Why Choose Higdon, Hardy & Zuflacht, L.L.P.?
The family law attorneys of Higdon, Hardy & Zuflacht, L.L.P. are highly skilled and experienced in representing clients throughout San Antonio in their family legal matters. All of the partners at our firm are Board Certified in Family Law by the Texas Board of Legal Specialization. This means we have specialized training in family law and have proven our expertise in this practice through rigorous testing and continuing education.
We have dedicated the past several decades to helping our clients untangle and resolve complicated and delicate family matters both compassionately and with a resolute approach. We've built our reputation on hard work and strive to provide excellent service to each and every client.
Contact Us
If you are getting a divorce and you and your spouse have a dispute about spousal support, call the divorce attorneys at Higdon, Hardy & Zuflacht, L.L.P.. We have experience representing spouses in arbitration and helping them resolve disputes related to alimony. Our goal is to help you obtain the outcome you desire.
Call us today at (210) 349-9933 or contact us online to schedule a free consultation.