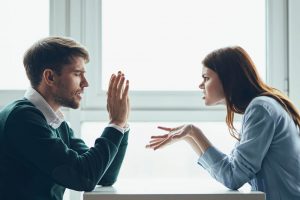 Coming to the decision to divorce your spouse is painstaking. And the stakes may be even higher when there are children involved and decisions as to the custody arrangement for the children are front and center. The emotional and mental wear on the family can be devastating.
An attorney who is experienced in family law and understands the delicate nature of the child custody issue can help you navigate this difficult process. The San Antonio family law arbitration attorneys at Higdon, Hardy & Zuflacht, L.L.P. are board certified in family law and compassionate. If you have decided to work through these issues with your spouse in arbitration, our San Antonio lawyers can help represent you and present arguments for your preferred child custody arrangement on your behalf. Call us today at (210) 349-9933 or contact us online to schedule your initial meeting.
Arbitration in Texas
The state of Texas allows divorcing spouses to determine family law issues through alternate dispute resolution. This includes mediation, a mini-trial, a summary jury trial, a moderated settlement conference and arbitration.
Arbitration is an attractive option for spouses to resolve their divorce and related child custody issues for several reasons:
Cost – Arbitration can be cheaper than a divorce or child custody court proceeding. While both spouses will have to pay their attorneys and the arbitrator, the potentially condensed arbitration schedule as opposed to the court schedule can save money overall.
Time – When child custody issues are fought in court and decided by a judge, you are at the mercy of the court's schedule. Courts, especially family courts, are notoriously backlogged which means that your hearings may be delayed; and you'll have to wait some time to receive a final decision on your child custody arrangement. As if fighting for the best custody arrangement for your children isn't difficult enough, having to wait on a decision can be taxing. With arbitration, you have more control over the timeline of your arbitration hearing(s). You, your spouse, and the arbitrator will decide on dates and times that suit your schedules. You can also be given a decision from the arbitrator right at your arbitration hearing.
Choice – For court proceedings, you are designated a judge who will make the final decisions. In arbitration, you and your spouse pick the arbitrator. Before arbitration begins, you also choose whether the arbitration will be binding — the arbitrator's decision is final — or non-binding. 
Child Custody Issues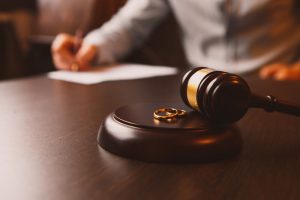 Determining which parent a child or children will live with and which parent will be responsible in caring for the well-being of the child or children is of primary concern to spouses. It can be a difficult choice, particularly when both spouses believe the child or children are better served being in their own custody.
There are two types of custody:
Legal custody – This type of custody stipulates which parent has the legal right to make decisions about the welfare of the child. The parent(s) who has legal custody of the child can make medical, educational and other decisions pertaining to the child and how the child is raised. It is typical for both spouses to be awarded legal custody so both parents can collaboratively make decisions on the well-being of the child.
Physical custody – A parent who has been awarded physical custody of their child or children is who the child or children will live with.
There are two types of child custody arrangements:
Sole physical custody – This child custody arrangement states the child or children will live with one parent. This is common in situations where one parent is not mentally, physically, or financially fit to care for the child, and custody is awarded to the other parent.
Joint physical custody – When it's determined that a child will live with both parents, it's known as joint physical custody. Typically, both spouses will decide the details of the joint custody arrangement based on where both spouses live, their personal schedules and what's best for the children.
Resolving Child Custody in Arbitration
When meeting with an attorney, you will discuss your desires for your children and what you hope to achieve in the child custody dispute. Prior to arbitration, you and your spouse will also choose the arbitrator. Your legal representative will present arguments to the arbitrator as to which child custody arrangement you believe is best. Your spouse and their attorney will likely do the same. The arbitrator will subsequently decide on the custody arrangement that they believe works best based on your and your spouse's arguments.
It is important to note that depending on whether you and your spouse decide that the arbitration will be binding and enforceable — prior to arbitration beginning — the arbitrator's decision is typically final. It is extremely rare to successfully appeal an arbitration decision.
Our attorneys understand how difficult divorce is and how trying resolving issues related to the children in the middle of it can be.
Our partners are all Board Certified in Family Law by the Texas Board of Legal Specialization. The San Antonio attorneys at Higdon, Hardy & Zuflacht, L.L.P. have years of experience advocating for the family law interests of spouses, including child custody. Our skilled attorneys have published works on family law and are members of local and national legal associations.
We believe in working hard for our clients all across San Antonio and providing them with top-notch legal representation. We are also compassionate to what you are going through — the emotional toll divorce has on you and your children. That's why we commit to being there for you at all times during this process.
Higdon, Hardy & Zuflacht, L.L.P. has been recognized for its excellence in family law by numerous publications associations over the years, from the Texas Super Lawyers magazine to the San Antonio Bar Association. 
If you've made the difficult decision to proceed with a divorce and need to come to an agreement on a child custody arrangement with your spouse, you should consider arbitration. The San Antonio arbitration attorneys at Higdon, Hardy & Zuflacht, L.L.P. are experienced in arguing for child custody for spouses in arbitration and will handle your case with the care it deserves. Schedule a meeting with our attorneys where we will discuss your child custody preferences and help develop a strategy that can help you get the outcome you hope for. Call us today at (210) 349-9933 or complete our online intake form.