San Antonio Parental Relocation Arbitration Attorneys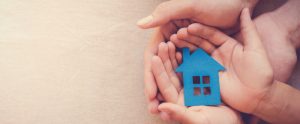 Deciding to get a divorce can be stressful and difficult for anyone. After the decision is made, it can feel like you're mourning your marriage. It can be challenging and mentally and emotionally exhausting when you have to make choices about the welfare of your children and come to an agreement about those decisions with your spouse. This is particularly true if you want to move out of state with the children after the divorce.
The San Antonio family law arbitration attorneys at Higdon, Hardy & Zuflacht, L.L.P. are experienced and equipped to help you navigate this trying process. We know what you're going through and can help advocate for what you want when it comes to your children. Call us today at (210) 349-9933 to schedule a meeting or complete our client intake form online.
Arbitration in Texas
When issues pertaining to children arise in a divorce, many people may assume that the only way to contest them is in a courtroom. Family law issues are commonly resolved in court hearings. Custody or child support cases are assigned to a family court judge, and hearings for the case are scheduled on the court's calendar. Family court calendars are often packed with cases, and there may be a number of delays in court proceedings. These delays can extend the process of reaching a conclusion on delicate family matter issues, and it can be costly having to pay an attorney for representation throughout this delayed process.
However, in Texas, family law issues can also be resolved in alternative dispute resolution, or ADR. One form of ADR is arbitration.
Arbitration has several benefits that make it a better choice for some people.
Spouses can have more control over arbitration proceedings, starting with choosing the arbitrator. Both spouses decide on who the arbitrator will be. Additionally, the arbitrator and both spouses collaborate on choosing the schedule for the arbitration hearings/meetings.
Arbitration can be a much quicker process than court. Because you have more control of the arbitration schedule, you may be able to receive a decision from the arbitrator as to child custody, visitation, and parental relocation much earlier than you would from a judge in court.
Because arbitration can take less time than going to court, it can also be less costly. While you and your spouse will have to pay for the arbitrator, you may not have to pay for legal representation by your attorney for as long as you would need them in court proceedings.
Arbitration can provide more privacy and a less tense environment in which to have constructive talks with your spouse. Courtrooms are inherently intense and formal. In arbitration, you're typically meeting with the arbitrator, your spouse, and both of your attorneys in a conference room where it's less formal. It may feel less hostile. Arbitration also offers more privacy for both parties, which may be of increased importance when discussing matters that involve children. Courtrooms are often open to the public.
Parental Relocation Issues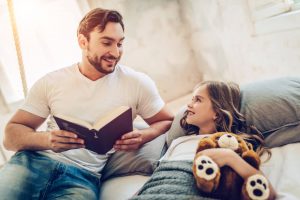 Child custody can be one of the most contentious matters to determine in a divorce. The ultimate goals in deciding matters of child custody are to do what is in the best interest of the children and to promote their well-being. When there is a geographical issue of where a parent and/or the children will be, it presents an even greater and easily understated challenge.
In typical cases where both parents live in the same state and they are awarded joint legal custody, Texas law stipulates that both parents live in the geographic area or within surrounding counties.
But what if one parent wants to relocate to a distant city or different state because of a new job opportunity or to be closer to family? This presents numerous issues. In terms of sole or joint custody and parenting time (visitation), it's much more difficult for spouses to co-parent their children when one parent lives far away. If joint custody has been awarded, but the primary or custodial parent wants to relocate, the other parent must be informed about the parent's intent to relocate and agree to it. Being far away from one parent is also incredibly difficult for children.
Because the best interest of the child or children is most important, a court will determine whether the relocation will best suit the child and will decide whether or not to approve it.
Resolving Parental Relocation Issues in Arbitration
As your attorneys, it's important for us to discuss the child custody arrangement and, if you plan to relocate, your position on your children being relocated, so we can devise a legal strategy to best argue your interests. The ideal outcome in arbitration would be that you and your spouse agree on whether relocating with the children would be permitted, the details of a parenting plan that includes the parental relocation, and the child custody arrangement. If this is not possible, then the court would have to rule on the matter in a relocation hearing. Neither parent can relocate with their child/ren without a court order.
The partners at Higdon, Hardy & Zuflacht, L.L.P. are all Board Certified in Family Law by the Texas Board of Legal Specializations. This means our attorneys have considerable experience in family law, have passed an exam to prove their knowledge of family law, and have continued to receive education in family law so they are up to date on any changes to the law and can continue to hone their skills.
Higdon, Hardy & Zuflacht, L.L.P. has served and supported families in resolving divorce disputes and family law matters all throughout San Antonio and South Texas. We know the impact divorce can have on you and your child or children, and we understand how important it is to make the best decisions for you and your children so you can move forward with your lives.
The Higdon, Hardy & Zuflacht, L.L.P. arbitration attorneys are extremely skilled in representing their clients' interests in arbitration. We believe in working hard for our clients and providing them with the commitment and attention that they need while we help you work through these issues. Our reputation as experienced and knowledgeable attorneys in family law has been recognized by the San Antonio Bar Association and Texas Super Lawyers Magazine.
Call Today
If you've decided to resolve parental relocation issues through arbitration with your spouse, you need an attorney that knows the law and has experience representing spouses on this issue. At Higdon, Hardy & Zuflacht, L.L.P., we are skilled in family law and arbitration. Call us today at (210) 349-9933 or complete our intake form online to schedule a meeting.