San Antonio Parenting Time Lawyers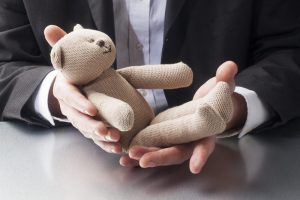 When someone chooses to divorce their spouse, they don't do so haphazardly. It's usually a tough choice to make. And when there are children in the marriage, an additional layer of stress and divisiveness appears as both parties try to impose what they believe is best for the children on any parenting arrangements.
If you've decided to try to reach an agreement with your spouse on child visitation, or parenting time, through arbitration, you will benefit from having an attorney by your side. A San Antonio arbitration attorney from Higdon, Hardy & Zuflacht, L.L.P. can advocate for your interests when it comes to parenting time. We are experienced in family law and will use our knowledge in these delicate matters to help you reach the outcome you desire for your future and the wellbeing of your child/ren. Call us today at (210) 349-9933 to schedule an initial meeting to discuss your options.
Arbitration in Texas
The state of Texas allows divorcing spouses to resolve their divorce and related family issues through alternative dispute resolution (ADR) as described in the Texas Alternative Dispute Resolution Act. There are several methods of ADR, one of which is arbitration.
Divorcing spouses and parents may decide that arbitration is the best means for finding an agreement on child support, child custody, and visitation. These are incredibly delicate issues because they involve children who are sensitive to the tension and animosity that these disputes can create between parents. Arbitration may provide a better environment in which to sift through these disagreements.
There is more privacy involved in arbitration as arbitration typically occurs in an office setting with only the spouses, their attorneys, and the arbitrator present. Most courtrooms in family court are open to the public. When issues with the children are involved, and there are considerable differences between what both spouses desire, spouses may especially want to protect their privacy while they decide these matters.
You also have more control over the arbitration process. If you go to court, you are assigned a judge by the court. It can literally come down to the drawing of a judge's name. Your hearings are assigned based on the court's calendar, which is often packed with cases. Courts often experience delays in hearings.
With arbitration, however, you and your spouse will make the decision together on who will be the arbitrator in your proceedings. In collaboration with the arbitrator, you and your spouse will determine the dates and times of the arbitration meetings.
Additionally, the costs associated with divorce and family law matters in court can be expensive. Because of the likelihood of a longer process in court due to the time constraints of court schedules, you could be paying for your attorney for a longer period of time. Even more importantly, these delays mean you'll have to wait longer for a decision that will dictate your and your child's/children's futures.
Parenting Time (Visitation) Issues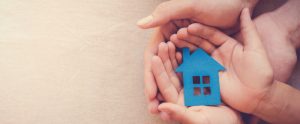 Coming to an agreement on parenting time can be arduous. Many spouses want to ensure that they're given fair and reasonable time to spend with their children. And for many children, being able to enjoy time with both parents has a positive impact on their lives and is integral to their healthy upbringing.
Parenting time should not, however, be confused with child custody. When it comes to child custody matters, those can also be decided on in arbitration. If the arbitrator decides to grant joint physical custody, then the children's time living with either parent will be split between the two. If the arbitrator decides to grant sole physical custody to one parent, then the child or children will live with that one parent.
Generally, when a parent is awarded less than half-time with their child, they may be given a visitation order. But even if both parents have joint custody of the children, there still may need to be a decision made as to parenting time to determine when the children will be with either parent or which parent will have the child/ren for which holiday. Sometimes, a parenting plan that is either agreed upon by both parents or is decided upon by the arbitrator will be detailed with scheduled visitation. Sometimes, the arbitrator will decide that both parents can make reasonable accommodations between each other as to when each parent will have visitation with the child/ren.
In less than ideal situations, where one parent may not be equipped to be alone with or around the child/ren at all, it may be decided that supervised visitation or no visitation at all is what's best for the children.
Resolving Visitation Issues in Arbitration
As your attorneys, we will sit down with you and go over what you wish to be resolved in the arbitration and the outcomes you believe will be best for you and your children. We will devise a strategy as to how best to represent your desires during arbitration. During arbitration, we will present our arguments to the arbitrator as to what visitation rights you desire. It is our hope that with the arbitrator, and working on your behalf, we may be able to help you and your spouse agree to a parenting time plan. If not, the arbitrator will make a decision based on the arguments of all parties and their counsel.
Arbitration decisions are final and enforceable if you and your spouse chose for the arbitration to be binding at the start and are rarely overturned.
Higdon, Hardy & Zuflacht, L.L.P. has been serving the greater San Antonio area for decades and providing excellent family law representation to families during that time. We believe in giving 100 percent dedication to our clients and helping them navigate the difficult family arbitration process. All of our partners are Board Certified in Family Law by the Texas Board of Legal Specialization, and we are experienced in handling divorce and child visitation matters. We are compassionate about the delicate nature of these life-altering decisions and who they affect.
To schedule a meeting with our experienced San Antonio arbitration lawyers, call us at (210) 349-9933 or complete our contact form online today.