Attorneys for Cruelty as Grounds for Divorce in Texas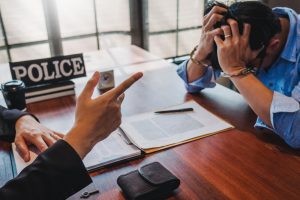 When people file for divorce, everything the other party did or said comes under scrutiny. Even casual statements can be interpreted as judgmental or belittling. In cases where one partner's behavior was genuinely abusive, however, the court may grant the divorce in favor of the other partner on grounds of cruelty.
The San Antonio divorce attorneys of Higdon, Hardy & Zuflacht, L.L.P. are standing by to help you through this difficult time and want you to understand your rights if you are a victim of cruelty in your marriage.
What Is Cruelty?
Cruelty as grounds for divorce covers a wide spectrum of actions. According to the Texas statutes about cruelty, a divorce can be granted on the grounds of cruelty if the cruelty makes living together impossible. There are three kinds of cruel treatment recognized by the courts.
Physical cruelty. This is also defined as physical abuse. If one partner batters or physically restrains the other to the point of injury, physical cruelty is easy to prove in court. Physical cruelty also falls under criminal statutes in Texas.
Emotional cruelty. This can be described as the deliberate infliction of distress, pain, or intimidation through verbal or non-verbal acts. Shouting, threatening, manipulation of children and friends, are all forms of emotional cruelty.
Mental cruelty. This is difficult to define and prove in court. Mental cruelty is a form of abuse in which the abusive partner attacks the mental stability of the other partner. Gaslighting, humiliation, isolation, and deprivation of civil rights are forms of mental cruelty.
For example, a partner who beats a spouse and breaks their arm would be engaging in physical cruelty. If the same partner routinely shouted and threw things at the spouse, but never struck them, it would be emotional cruelty. If the partner broke plates, hid them, then asked the spouse why they kept breaking the plates, that would be mental cruelty.
For purposes of divorce, the cruelty needs to be shown as an ongoing pattern throughout the marriage. A single incident in a marriage is unlikely to be grounds for a cruelty-based divorce unless it was physical abuse of an especially heinous nature.
Why Should I Consider a Cruelty-Based Divorce?
Texas allows no-fault divorce, meaning that neither party is to blame for the parties' inability to live together, and they just wish to divide their property and get on with their lives. However, in a no-fault divorce, any misbehavior by the parties does not come into play during the division of property. The parties are agreeing to disregard any problems they may have had in favor of a quick, painless divorce.
If the reason for the divorce is the cruel or abusive behavior of one partner, then the other partner is entitled to have those actions considered in requesting a larger share of the community property, in having financial restrictions placed on the abusive partner, and in obtaining restrictive injunctions against the abusive partner.
Impact on Custody and Visitation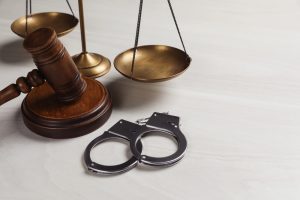 If the parties have children, a cruelty-based divorce can have a serious effect on the custody rights of the abusive party. Abuse towards the other partner can result in the abusive partner being denied full custody, receiving limited or supervised visitation, and in extreme cases, being required to attend parenting or anger management classes before visitation can be granted.
Because family court judges must consider the best interest of the child before the parental rights in awarding visitation, a showing of cruelty towards the other parent can be extremely prejudicial towards the abusive partner in a custody case.
Limitations on a Cruelty-Based Divorce
Because divorce is a civil action, the petitioner has the burden of proving the cruelty or abuse claimed actually occurred. This is where experienced attorneys from Higdon, Hardy & Zuflacht, L.L.P. become essential. We help our clients bring the proof needed to overcome the denials from the other party, especially in tricky cases of emotional and mental abuse.
The cruelty must have been ongoing throughout the marriage, or most of the marriage, and you need to be able to show where and when it happened. It is important to note that a single incident of domestic violence is not proof of physical cruelty for purposes of divorce, just as a single screaming match is not proof of emotional cruelty. Under the law, the cruelty must be "of a nature that renders living together insupportable" and the courts have further defined this as ongoing and pervasive.
Physical cruelty can be proven by police records, hospital records, and other witness statements. Photographs of injuries at the time of the event are helpful. Any substantiating statements that establish a timeline will show this has been continuous throughout the marriage.
Emotional cruelty may also be shown by police reports if the nature of the abuse has had the neighbors calling the police due to the constant yelling. Testimony from witnesses is important. Emails, text messages, and social media posts can demonstrate that the abusive partner harasses, stalks, or demeans you even if they claim they do not.
Mental cruelty may require more than just documentation. It may require expert statements by psychologists, forensic accountants, and other specialists to show what the abusive partner has been doing.
In a recent case in Texas, a court found, and an appellate court agreed, that "deliberate insults and provocation" can be cruel treatment in a divorce case, and withholding money to prevent a spouse from travel can be seen as improperly restrictive.
How Our Attorneys Can Help
Claiming cruelty is a difficult process in a divorce proceeding and should not be undertaken without the help of experienced, knowledgeable attorneys like those at Higdon, Hardy & Zuflacht, L.L.P.. We can help you obtain the documents you need to file your complaint, and then get the supporting documents you need after the case has been filed and served.
More than that, our caring and compassionate attorneys will be with you throughout the process and make sure that your interests are foremost throughout the entire case. Call Higdon, Hardy & Zuflacht, L.L.P. at (210) 349-9933 if you believe you have a case for cruelty in your divorce and let us make an evaluation.