Leon Valley Family Attorneys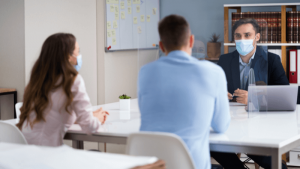 No matter what life throws at us, we always strive to do the best we can for our families. So when issues within and about our families arise, it can be overwhelming and stressful to deal with. Whether it's devastating events such as divorce or disputes relating to children, or cheerful events like preparing for marriage or adopting a child, the stakes are high because we are emotionally invested in the outcomes. Resolving these matters can be made more difficult with the complexity of the law that governs them.
That's why you need the Leon Valley family lawyers at Higdon, Hardy & Zuflacht, L.L.P. to help you. We are experienced in family law and can support you while helping you navigate the legal family issues you've encountered. Call us today at (210) 349-9933 or contact us online to schedule a free, confidential consultation.
Family Matters We Handle
At Higdon, Hardy & Zuflacht, L.L.P., we handle a wide range of family law matters. We understand that our clients often need help with multiple, related family matters, so our firm offers legal services to help them resolve their issues without having to hire multiple attorneys. We provide legal representation for the following family law matters:
Common Family Law Issues in Texas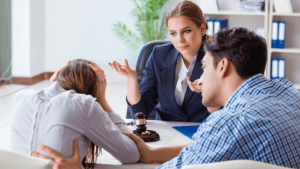 Some of the more common family law situations in which we've helped our clients reach the outcomes they hoped for include divorce, spousal support, and child custody and support. Texas law about these matters can be incredibly confusing, and our clients have benefitted from having us on their team to help resolve them.
Divorce
Ending a marriage means untangling finances, property, and even children that two spouses once shared. Because emotions are running high, divorce proceedings to resolve these issues can be contentious and the energy between spouses can be hostile.
Filing for divorce in Texas requires that you state whether you're filing a no-fault or at-fault divorce. By declaring that you're filing a no-fault divorce, you're telling the court that neither you nor your spouse did anything to cause the divorce. Rather your divorce is due to what's commonly referred to as irreconcilable differences. Your marriage just didn't work out.
By declaring that you're filing an at-fault divorce, you must then state on which of six grounds you are filing for divorce:
Adultery
Abuse
Abandonment
Separation for more than three years
Conviction or imprisonment for a year or more
Commitment to a mental health facility for three or more years
Following the filing and service of notice of a divorce, proceedings begin to divide property and resolve outstanding issues, such as spousal support, child custody, and child support.
Some states provide mandatory spousal support for people who earn less than their spouses. In Texas, however, it can't be assumed that spousal support will be awarded. To determine a spousal maintenance award, the courts consider several factors, including the financial status of each spouse, the length of their marriage, their earning ability and employment, and what each spouse contributed to the marriage. Spousal maintenance may also be dependent upon the grounds on which the divorce was filed.
Child Support
When determining child support, Texas courts always consider how each parent can provide for the needs of the child first and foremost. The courts consider each parent's income and with which parent the child primarily resides (the custodial parent). Generally, depending on each parent's income, the custodial parent will be awarded child support to be paid by the non-custodial parent in an amount using Texas' calculation guidelines.
Child Custody
Texas courts always priority the wellbeing of the child when determining child custody. Neither parent is automatically awarded custody of their child. When deciding with which parent the child will physically reside, the courts consider several factors, including each parent's ability to prioritize the best interests of the child.
The objective of Texas's laws is to award both parents legal custody, or joint managing conservatorship unless there are exceptional circumstances to suggest one parent is not of sound mind. Additionally, Texas law is meant to allow parents to come to agreements on their own as to how physical custody, or joint possessory conservatorship, will work. Ideally, the parents will decide who the child will reside with primarily and details about visitation. If an agreement can't be made or if the court is concerned about the wellbeing of the child, the court will issue a standard possession order or may place restrictions on the order.
Adoption
Adopting a child is a blissful time for soon-to-be parents. But before adoption can be finalized, several matters have to be resolved. Each state has different laws and regulations governing adoptions to ensure the safety and well-being of adopted children and to legalize the rights of adoptive parents. The adoption process can be challenging, with many potential hiccups popping up. An adoption attorney can help you navigate that process.
Prenuptial and Postnuptial Agreements
Before and immediately after the commencement of a marriage is an exciting and joyful time. So drafting a prenuptial or postnuptial agreement can be a thorn in the midst of all of the love and happiness between soon-to-be and recent spouses. Still, by coming to an agreement about finances and property in case the unfortunate happens, both spouses can protect their futures.
Why Choose Higdon, Hardy & Zuflacht, L.L.P.?
The attorneys at Higdon, Hardy & Zuflacht, L.L.P. are highly skilled in the area of family law and have been serving and supporting the people of Bexar County in their times of need. Our Board Certified family lawyers are compassionate, as we understand how important these issues are for you and your family. You can count on us to be by your side throughout the entire legal process to help you reach your desired solution.
Call Us
If you have family legal matters that need to be resolved, the Leon Valley family lawyers of Higdon, Hardy & Zuflacht, L.L.P. can help you reach a favorable outcome. We are experienced in family law and are ready to help you navigate the process of resolving your family law matters so that you can move forward with your life.
Call us at (210) 349-9933 or contact us online to schedule a confidential consultation today.