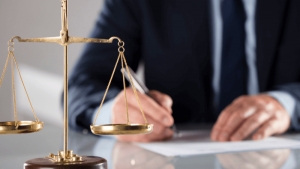 Deciding to file for divorce can be devastating no matter what led to the decision. You're mourning the ending of a union, while also having to consider all the other issues that may arise as a result of the divorce: spousal support, who gets to stay in the home you shared, who gets custody of any children, dividing your assets and the list goes on. While you and your spouse are going through this process, you're trying to figure out how to find a way to come to an agreement about everything.
The attorneys at Higdon, Hardy & Zuflacht, L.L.P. are experienced, skilled and Board Certified in family law. We understand the mental and emotional toll divorce and family law issues can cause. We are here to help you reach the best outcome for you and, if you have any, for your children. Call us today at (210) 349-9933 to schedule a meeting with one of our attorneys or contact us online.
Who We Are
Founded decades ago, Higdon, Hardy & Zuflacht, L.L.P. is composed of experienced attorneys in family law. We have represented clients throughout Live Oak and the greater San Antonio area to help them reach their desired outcomes. Whether we're helping spouses in their divorce, helping parents obtain a fair custody arrangement, helping adopters go through the adoption process, or helping couples devise prenuptial agreements, we support our clients every step of the way. We work diligently on your behalf and take great care in handling these often sensitive matters. You can count on the commitment of the Live Oak family law attorneys to help you during your time of need.
What We Do
At Higdon, Hardy & Zuflacht, L.L.P., we represent clients in a number of family law matters. These include:
All of these family issues are challenging. Our attorneys are skilled in them and dedicated to helping you navigate them.
Divorce, Spousal Support, and Property Division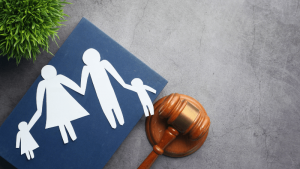 Divorce proceedings can bring on a lot of tension between spouses. While screaming matches in a courtroom aren't typical, spouses can become incredibly hostile towards one another during the proceedings as they hash out matters like spousal support and property division.
Spouses in Texas can file either an at-fault divorce or a no-fault divorce. In the case of the former, the filing spouse declares that the other spouse caused the divorce to happen through their actions. The actions of your spouse or status of your marriage that would satisfy grounds for an at-fault divorce include:
Abandonment
Separate living arrangements
Mental incapacitation that requires years-long inpatient mental treatment
Adultery
Physical or emotional abuse
A felony conviction and imprisonment for longer than a year
A no-fault divorce declares that neither party caused the divorce and that, commonly, the divorce is a result of irreconcilable differences.
The type of divorce filed can have a bearing on spousal support and property division determinations. In cases where one spouse is at fault, that spouse may be on the hook for paying spousal support and may be awarded a lesser percentage of the marital property.
In Texas, divorce and other family law issues can be decided in court by a judge or through alternative dispute resolution. Alternative dispute resolution (ADR) is a means to resolve legal conflict by a neutral third party, like a mediator in mediation or an arbitrator in arbitration. ADR is typically less formal than court proceedings and can be less costly and quicker.
Child Custody
Child custody is a very delicate issue for parents. Parents want to do their best for their children and try to prioritize their well-being. Coming to an agreement or decision on the issue of child custody is often tense. Which parent will take care of the child, both physically and legally? Who will the child or children live with?
Parents may be awarded legal custody and/or physical custody. Legal custody is awarded to the parent(s) who will have the authority to make educational and medical decisions about the child/ren and be able to decide how the child will be raised. It's common, except in very specific instances, for both parents to be granted legal custody of the children because the law recognizes how important it is for both parents to be able to decide on these matters for their children. Physical custody is awarded to the parent(s) with whom the child/ren will live.
A parent can be granted sole physical custody (the child/ren lives with that one parent), or both parents can be granted joint physical custody. In both types of custody, a parenting plan where visitation/parenting times are outlined is necessary.
Like issues related to the divorce of spouses, child custody issues can be resolved in court or through alternative dispute resolution. Our experienced and compassionate Live Oak child custody attorneys can help represent you in either venue and help you reach the outcome you desire.
Child Support
Determining which parent must pay child support and the amount of child support they must pay can be a complex issue. Both parents may have a different stance on what is required to financially support their child/ren. This can make child support proceedings hostile.
In Texas, child support guidelines are established by law. A determination of the custody arrangement is made, and an objective calculation of the income of both parents is done to decide who must pay child support. From there, objective guidelines dictate what percentage of the parent's income or net resources must be paid to the custodial parent to help provide for the child. There can be no assumption as to whether the mother or father must pay child support, despite what may be commonly seen.
The Live Oak child support attorneys at Higdon, Hardy & Zuflacht, L.L.P. have immense knowledge of Texas' child support laws and can help you resolve these matters in court or through ADR. We will advocate for you and what you feel is best for you and your children.
Get Help Today
Our Higdon, Hardy & Zuflacht, L.L.P. family law attorneys are standing by to help you. Whether you've decided to take the plunge and think a prenuptial agreement is in order, or you're adopting a new person into your family, or you've decided your marriage must end in divorce, we can take on the heavy lifting for you.
Call us today at (210) 349-9933 or complete our intake form online to schedule a meeting.