New Braunfels Family Law Attorneys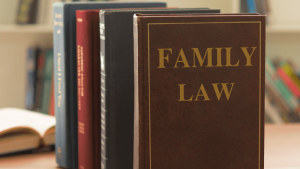 Family is the foundation of many of our lives. So when issues arise with our loved ones, it can be emotionally draining. It's hard to focus on anything other than the issues affecting your marriage, your children, and your future.
The New Braunfels family law attorneys of Higdon, Hardy & Zuflacht, L.L.P. know how delicate these issues are. We understand how important it is to help our clients find the best resolution to these issues as quickly as possible without adding any more distress to what you're already dealing with. For decades, we've been helping our clients resolve their family law matters with skill and expansive knowledge of Texas family law.
For help with your family issues, call the New Braunfels, TX family lawyers at (210) 349-9933 or contact us online.
Family Law Cases We Handle
The Board-certified family law attorneys of Higdon, Hardy & Zuflacht, L.L.P. represent clients in some of their most delicate family legal matters. We can help you with the following family law matters:
Frequently Asked Questions
The emotional and mental stress of having family issues can be overwhelming. Because of heightened emotions, clarity can be clouded on how to best handle these issues. As your attorneys, we're here to support you throughout the entire process until we reach an outcome in your family law matter. Understandably, you're probably facing a swirl of questions about how to resolve these issues. We'll answer any you may have at an initial consultation. Below are answers to some of the questions we hear most often.
What are mediation and arbitration?
Mediation and arbitration are two types of alternative dispute resolution. Texas law permits you to resolve some legal issues, including divorce and related issues like spousal support, child custody, and child support, in alternative dispute resolution. Both mediation and arbitration involve having a third-party facilitate proceedings to resolve legal issues.
When using mediation for your divorce, for example, you and your spouse will hire a mediator to facilitate formal discussions between the two of you and your attorneys. The goal of the mediator is to help both sides have productive discussions about any outstanding issues so you can come to an agreement.
When using arbitration for your divorce, similar to mediation, you and your spouse together hire an arbitrator who will guide the discussions between you. Unlike mediation, however, the arbitrator will hear the arguments from both sides on the outstanding issues and make a final decision. Arbitration can be either binding or non-binding, with the former being a final decision that can't be appealed and the latter being a decision that could be appealed in a court.
Both mediation and arbitration proceedings are held outside of a courtroom, so the environment can feel less hostile for both spouses. Either format can be beneficial for both parties, and especially for any children shared in the marriage, because it allows spouses to have more control over the process. This can reduce the potential contentiousness between spouses. Alternative dispute resolution can often resolve the issues in the divorce quicker than court hearings.
How long will my divorce take?
The only stipulation on time regarding divorce in Texas law is a 60-day minimum for finalizing a divorce. The court can't issue a final divorce decree until a "cooling off period" has passed, which is 60 days in Texas.
Aside from the 60-day cooling-off period, the amount of time your divorce takes depends on both spouses. If the divorce is uncontested and the spouses have come to an agreement on all outstanding issues, the divorce could be finalized as soon as the 60-day waiting period has passed.
If the divorce is contested, however, where there is an issue or several issues on which the spouses disagree, then the divorce could take months or years. A contested divorce may be resolved in mediation or arbitration, which could take less time, provided both spouses can come to a final agreement (mediation) or the arbitrator reaches a final decision (arbitration). If the divorce has to be resolved in court, spouses will be at the mercy of a court's busy schedule and will need to have several court hearings for their divorce to be finalized.
How are child support and child custody determined?
Texas law has statutes that specify general guidelines for determining both child support and child custody.
The objective of Texas law in determining who gets custody of the children is to act in the best interests of the children. The philosophy of Texas courts is that it's in the best interests of the child for both parents to share legal custody of the child. Joint legal custody gives each parent the right to make decisions about the wellbeing of the child, such as education, medical, and religious decisions. When it comes to determining physical custody, the court will consider various factors, such as a parent's finances and the health of their relationship with the child, to determine who to grant physical custody to.
The court determines child support by examining the child's needs and the parent's ability to pay the child support. Texas law provides standard, objective guidelines for courts to use to determine the amount of child support that will be paid.
How can a prenuptial or postnuptial agreement protect me and my assets?
It may seem counterintuitive to plan for the end of your marriage when you're blissful and happily preparing for the start of your life together. But by devising a prenuptial or postnuptial agreement, you could protect your assets and potentially prevent contentious divorce proceedings should your marriage unexpectedly end in divorce. In a pre or post-nuptial agreement, you and your spouse can explicitly state which property going into the marriage belongs to whom, how any property you both acquire during the marriage will be divided, and details about spousal support.
By hashing out these issues ahead of time when you're both in a good place, you can avoid the tension that arises when resolving these issues in a divorce. You'll also protect your interests and your assets before you could potentially be at risk of losing them or having to share them after a divorce.
Call Higdon, Hardy & Zuflacht, L.L.P. for Help with Your Divorce and Other Family Issues
If you're facing family issues that you need help with resolving, contact the experienced New Braunfels family law lawyers of Higdon, Hardy & Zuflacht, L.L.P.. Call us at (210) 349-9933 or contact us online for an initial consultation to discuss your family law issues and learn how we may be able to help and advocate for your best interests.