San Antonio Family Law 401(k) Retirement Account Division
Dividing your 401(k) during a divorce can raise questions and challenges. There are potential long-term consequences after a divorce that can trigger emotional difficulties and financial hardship. No matter what the circumstance that causes a divorce, the process is hard. It can cause emotional pain, lost friendships, and depression.
The San Antonio retirement account division attorneys of Higdon, Hardy & Zuflacht, L.L.P. understand the pain and hardship that accompanies the breakup of a committed relationship. We know that every situation is unique, and our experienced and skilled attorneys are ready to listen to your story.
If you have concerns about the division of your retirement funds in your divorce, call our office at (210) 349-9933 today to schedule your case evaluation. Our compassionate and caring attorneys can answer your questions and work toward achieving the resolution you desire.
What Is a 401(k)?
Retirement accounts are often a couple's largest asset. They can include pensions, 401(k), IRA, and other retirement savings vehicles that may be available through your employer, state, or other group plans. A 401(k) plan is one type of retirement account that many employers offer as a qualified profit-sharing plan.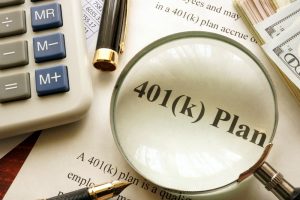 The 401(k) plan was designed by Congress to encourage employees to save for retirement. It offers tax savings for contributions to the account. A 401(k) gives employers and employees options for contributions. Employers can contribute to their employee's 401(k) in specific amounts based on predetermined criteria. Employees can elect to divert part of their salary into a 401(k), which may or may not be taxed at the time of the contribution.
For example, an employee can choose to consistently contribute a percentage of their salary to a 401(k). Their employer may contribute nothing or might match a percentage or all of the employee's contribution. The employee can also choose the fund where their money will be invested from the choices the employer has available, which are usually mutual funds.
The two different types of 401(k) differ only in the way the money is taxed: either at the time of contribution or when the money is withdrawn at retirement. Each type has different advantages, and employees can choose the type of 401(k) they wish based on what their employer offers.
Why Do You Need a Family Law Attorney?
During a divorce, you want to conserve as much of your 401(k) as possible. The equitable division of assets is vital to safeguard your financial future as you establish a new life after your marriage ends. A wide range of challenges can arise concerning the division of retirement funds in a divorce. If they are not handled properly, it can put your family's security at risk.
Not all couples require an attorney to help work through the complex legal and emotional process of divorce. When a couple has no assets and has not accrued any retirement funds, it can be easy to negotiate a settlement on your own. However, when you have retirement savings, children, property, and may expect alimony payments, a San Antonio family law attorney can help protect your rights.
Even the most agreeable couples can hit a roadblock while negotiating the division of their assets. It is important to remember that after you have agreed to the settlement and a judge has signed the documents, you are bound by the court order.
Don't get caught in an agreement involving retirement assets that you regret after the papers are signed. An experienced family law attorney can help negotiate your best settlement with your soon-to-be ex-spouse or their attorney. They will consider your options from the vantage point of their years of experience in family law. They will also communicate with the opposing attorney and craft all the necessary legal documents for the division of assets.
How Is a 401(k) Divided in a Divorce?
The way that a 401(k) is split during a divorce depends on several factors. This includes the laws of the state of Texas, the balance in each of the accounts, the tax status of the accounts, and the value of other marital assets. Texas is a community property state. This means that all marital assets are split equitably between the couple during a divorce. This is not a 50/50 split but rather a division that produces a fair division of assets for the people involved.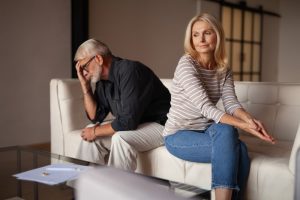 The key concept in this statement is "marital assets." Community property, or marital assets, are accrued during the marriage. This means that any money invested in a 401(k) before the marriage is not a marital asset and cannot be considered in the division of retirement funds during a divorce.
When you are preparing for negotiations, it helps to have documentation of what was in your 401(k) retirement account before the marriage and what was contributed after you were married. You can request a history of your account from your 401(k) provider. You may also want to reach out to the 401(k) administrator to find out whether the account has any rules about how it is treated during a divorce.
If both spouses have nearly equal amounts, they may decide to keep their funds separate. However, if one spouse has significantly more than the other, it becomes more challenging. This may mean that money from the 401(k) is withdrawn and given to the spouse with less. Or it could mean that the spouse with more offers a marital asset of comparable value, such as a vehicle or a greater percentage from the sale of a house.
If a part of one 401(k) is paid to a spouse, it requires a qualified domestic relations order (QDRO) to make the transaction without tax penalties. Typically, the money is withdrawn, and two new accounts are created. This gives each spouse full control over their own account. In some cases, a spouse may choose to withdraw the funds, but there will also be penalties if you are under age 59 1/2.
Contact Higdon, Hardy & Zuflacht, L.L.P. for Help With Your Texas Divorce
If you have questions about how to divide your 401(k) retirement funds during a divorce, call the office of Higdon, Hardy & Zuflacht, L.L.P.. Our compassionate attorneys are experienced negotiators and will work hard to help you achieve your goals. It's important that the right documentation is created and filed, so there are no surprises.
During a divorce, you want an experienced and caring attorney by your side to represent your rights. Call the office of Higdon, Hardy & Zuflacht, L.L.P. today at (210) 349-9933 to schedule your first appointment.