Military Pension Division Lawyer
Fair division of marital assets is a critical component in any divorce case. Protecting your share of any wealth or benefits accumulated during your marriage can help you achieve the stable financial future you've worked so hard to secure.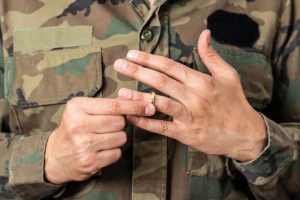 However, dividing property and benefits during divorce can be a thorny process, particularly among military servicemembers and their partners. Because of complex federal regulations and bureaucratic red tape, the division of service member pension plans is a common sticking point in military divorce.
Many military couples are tempted to gloss over the issue by simply agreeing to keep each spouse's retirement accounts separate after divorce. But due to the potentially high value of military pension plans, this is not always an equitable solution.
At Higdon, Hardy & Zuflacht, L.L.P., our San Antonio retirement division attorneys have extensive experience evaluating and protecting our clients' retirement holdings. Let us apply our knowledge of state and federal divorce laws to help you seek the most favorable outcome possible. Call us today at (210) 349-9933 or contact us online to begin your initial consultation.
The Uniformed Services Former Spouse Protection Act
The Uniformed Services Former Spouse Protection Act (USFSPA) governs the division of retirement benefits in military divorces. Under USFSPA, state divorce courts are permitted to apply their usual doctrines for property division when they divide pensions in military divorce cases.
Unless spouses reach an alternative agreement, Texas courts typically identify any assets acquired during marriage as "marital property" and then split this property equitably between spouses. Since military pension plans are typically earned, at least in part, during marriage, they can be subject to Texas' community property division laws per the USFSPA.
Importantly, not all former military spouses can claim military pension pay. Only spouses who were married to servicemembers for at least ten years while those servicemembers were actively engaged in military service are entitled to payments. A military divorce attorney can review your case to help you determine your eligibility.
How Can an Eligible Spouse Claim Military Pension Pay in Divorce?
You can claim the military pension pay you deserve as a former military spouse by:
Addressing the pension now – If you are considering or pursuing a divorce from a military service member, ask them about their pension now. No matter how close or far away retirement may seem, this is an issue to address during the divorce proceedings, not years or decades in the future. If you fail to assert your claim to a portion of your spouse's military pension before the divorce is finalized, you could lose the right to ever collect it. Start by asking your spouse for as much information about their pension as possible. If your spouse refuses to provide details or your divorce is already final, contact a family law attorney.
Calculating your entitlement – Once you have more information about your spouse's retirement plan, you'll need to determine how much you can claim. This value is based on the total amount of "disposable retired pay," which is the amount left after you subtract certain debts, fines, exchanges, and deductions. You may consider working with an accountant or pension appraiser who can accurately estimate the long-term value of the plan. Pay attention to your spouse's right to substitute disability pay for retirement pay, as you cannot claim a portion of their disability pay. If an ex-spouse takes disability pay in lieu of retirement pay after your divorce, you could be in for a rude shock when your pay is subsequently reduced.
Locating the appropriate court – After you determine the value of the military pension plan and how much you can claim, you'll need to find the right court to hear your case. The appropriate court is the one with jurisdiction, or authority, over your divorce case. Locating a court with jurisdiction in a military divorce case can be challenging due to the tendency of military families to move around a lot. If you're not sure which court to approach, you can always ask your spouse to agree to use a specific court. If they refuse to agree, it's best to contact a lawyer who can confirm which courts have jurisdiction.
Requesting a court order – Once you know you have the right court, you can proceed with your request for an order that divides the military pension. You can request a court order by submitting a written proposal agreed to by both spouses. In many military divorces, parties agree to award the former military spouse with a specific percentage or dollar amount of the pension. In other cases, the former spouse agrees to accept cash or other assets in exchange for their share of the retirement money.
Submitting the order to DFAS – Finally, once you obtain the court order, you can submit a copy to the Defense Finance and Accounting Service (DFAS). DFAS is a federal government agency that distributes retirement benefits. A certified copy of the court order will serve to notify the DFAS of your right to a portion of your spouse's pension.
Keep in mind that you may be entitled to direct payments from the DFAS if you meet the following criteria:
Your divorce judgment or any distinct orders for asset division are final, and the deadline for filing an appeal has passed
The service member in question is currently retired or preparing to retire
The service member served for at least ten years, and you were married to them for at least ten years during their service
If you're not eligible for direct payments, you can always request cash or other assets in exchange for your share. But to do so, you will likely need help from an attorney who can ensure that your wishes are included in the divorce settlement or court order.
Contact a Military Pension Division Attorney Today
Former military spouses and service members can be entitled to a range of generous benefits. If you're currently seeking a military divorce, the trusted team at Higdon, Hardy & Zuflacht, L.L.P. can help you protect your financial security. Call our retirement division attorneys today at (210) 349-9933 or fill out our online contact form for a free case review.