Schertz Family Law Lawyers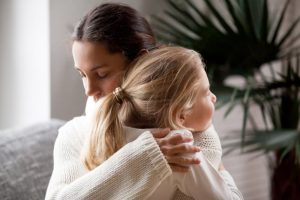 The family law lawyers at Higdon, Hardy & Zuflacht, L.L.P. are passionate about helping the people of Schertz with all areas of family law. Each of our firm's partners has the unique distinction of being Board Certified in Family Law, confirming our dedication to excellence in legal practice.
Whatever your specific situation may be, our unrivaled knowledge and experience can benefit your legal needs. We understand that divorce proceedings and other legal matters involving family members can be among the most stressful situations in life. We are here to make your life easier, and we have your best interests in mind. Contact the Schertz family legal team of Higdon, Hardy & Zuflacht, L.L.P. today at (210) 349-9933 and let us help guide you through this difficult time.
Our Family Law Practice Areas
We know that residents of Schertz make family their priority, and the family law lawyers of Higdon, Hardy & Zuflacht, L.L.P. can help you navigate any family law issues. Our areas of practice include:
Divorce – We know that going through a divorce is one of the most challenging things a person will ever experience. Our legal team is dedicated to giving each of our clients compassionate, experienced representation that suits their individual needs. We will do everything we can to help you reach the most favorable resolution for your case so that you can begin building your new life.
Child Custody and Support – Our Schertz child custody lawyers know how much stress is involved when parents are in the midst of a custody dispute. We will represent your interests and those of your children, and we will fight aggressively to keep your children by your side.
Spousal Support – The spousal support attorneys of Higdon, Hardy & Zuflacht, L.L.P. are ready to help you secure the support that your spouse owes you. We will make your best interests our priority, and we will do everything in our power to ensure that you receive all that the law entitles you to.
Adoption – If you find the adoption process confusing, you are not alone. Our seasoned adoption attorneys will clarify the process for you by walking you through the timeline, assisting with the paperwork, and helping you to navigate the court process.
Modifications – If you wish to modify an existing divorce order, separation agreement, or child support or custody order, the experienced attorneys at Higdon, Hardy & Zuflacht, L.L.P. will walk you through the process. We'll fight to make sure that every aspect of the agreement lines up with what the law entitles you to and that you get the results you want.
Domestic Partnerships – Domestic partnership agreements are useful for many reasons, including assisting with specific rights regarding adoption, disputes, and property. Our legal team can help you understand how a domestic partnership agreement can help legally support your union.
Pre- and Postnuptial Agreements – We often advise that couples reach a legal agreement about their respective financial assets and debts, whether that occurs before their marriage ceremony or afterward. The attorneys of Higdon, Hardy & Zuflacht, L.L.P. have assisted many couples in creating fair agreements that have ensured their protection in case any unforeseen circumstances arise.
Alternative Dispute Resolution – If there are issues that arise between individuals, it is often possible to resolve them without the need to go to court. In fact, alternative dispute resolution (ADR) can be an effective way of saving both time and expensive court costs. Working with an attorney who has experience with ADR can ensure that your dispute is resolved in a much smoother way.
Property Division – If you are in a situation that requires a division of property, it pays to have aggressive representation in your corner. The thought of having to part with property that you have worked long and hard to acquire can be painful, but the right property division attorney could help you retain what is most important to you.
Divorce in Texas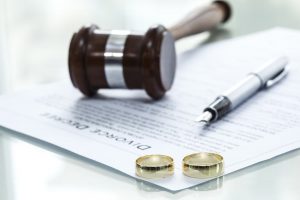 Divorce is one of the most common reasons for retaining a family law lawyer. In the state of Texas, there are seven statutory grounds for divorce:
Insupportability – Personality conflicts, or some other form of discord, renders the marriage insupportable between the two parties, creating "no reasonable expectation of reconciliation."
Cruelty on the part of one of the spouses leads to the impossibility of living together.
Adultery
A felony conviction that results in one spouse's imprisonment for a year or more in the Texas Department of Criminal Justice, in another state's penitentiary, or a federal penitentiary.
Spousal abandonment for at least a year
Separation and not living together for three or more years
Confinement in a mental hospital for at least three years
What Is a No-Fault Divorce?
You can also file for a no-fault divorce without reference to the grounds listed above. Filing for a no-fault divorce means that the breakdown of your relationship is not a result of any of the previous categories but rather from a conflict or a disagreement that cannot be resolved. When an individual or couple files for a no-fault divorce, they often cite irreconcilable differences.
If your no-fault divorce is potentially amicable, it may be possible to use ADR to approach it. The Schertz divorce attorneys at Higdon, Hardy & Zuflacht, L.L.P. will be able to assist you with mediation or a collaborative divorce. These options are generally smoother and less expensive than many other divorce methods.
You might be wondering why people choose to cite other grounds for divorce if no-fault divorces are the most common form. This is because placing fault on the spouse can lead to a greater share of the marital property if the court agrees with the grounds.
Contact a Schertz Divorce Lawyer Today
If you are considering filing for divorce, you'll want to employ the services of an experienced family law lawyer as early in the process as you possibly can. The Schertz divorce attorneys of Higdon, Hardy & Zuflacht, L.L.P. will make you a priority and will fight for your best interests at every step of the way.
Similarly, if you have recently been served with divorce papers, speaking with a seasoned divorce attorney is critical at this juncture. The legal team at Higdon, Hardy & Zuflacht, L.L.P. can help you to protect yourself, your children, and your property. We can provide you with the advice and representation you need from start to finish of the divorce proceedings as you respond to the petition and make your way through the case.
Speak to an experienced family lawyer today by calling (210) 349-9933. You are not alone. Let us help.