Timberwood Park Family Lawyer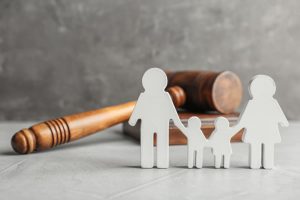 Few matters are more emotional or delicate than family law cases. When a family experiences separation or change, everyone involved faces both immediate and lasting personal consequences. And when family relationships become antagonistic or divisive, both children and adults can suffer needlessly.
At Higdon, Hardy & Zuflacht, L.L.P., we understand the complex and sensitive nature of this practice area. Our trusted attorneys have the resources and experience you need to overcome a variety of legal challenges and do what's right for your family. To learn more, call us today at (210) 349-9933 or contact us online for your no-obligation initial consultation.
About Our Firm
The Timberwood Park attorneys at Higdon, Hardy & Zuflacht, L.L.P. have more than 30 years of combined experience in Texas family law. Each of our partners has their Board Certification in Family Law from the Texas Board of Legal Specialization, which means we have demonstrated high-level mastery of Texas family law.
In addition to our attorneys' board certifications and continuing education efforts, many of our lawyers have been recognized for their professionalism and superior results by widely respected organizations. Our firm has also been listed in national publications such as Super Lawyers Magazine and U.S. News' Best Law Firms.
Family Law Matters We Can Handle
At Higdon, Hardy & Zuflacht, L.L.P., our seasoned Timberwood Park attorneys have years of experience handling a wide range of family law matters. We understand the common issues that arise when spouses or parents separate, and our team has helped countless clients find practical and intelligent solutions to many delicate legal problems.
Here are some common types of family law issues our firm can handle:
If you are seeking resolution in a divorce case, custody dispute, or other family law matter, let the attorneys of Higdon, Hardy & Zuflacht, L.L.P. help you realize your best possible outcome. We are prepared to listen to your story and provide the empathetic assistance you need during this difficult time. You can rest easy knowing that our experienced trial lawyers and network of top-notch experts are here for you every step of the way.
Texas Divorce Cases
Are you contemplating or filing for divorce in Texas? If so, you're certainly not alone. U.S. marriage and divorce rates have both decreased in recent years, but Texas has remained slightly above national averages in both categories. And despite an overall pattern of decline, there are still tens of thousands of divorces each year here in the Lone Star State.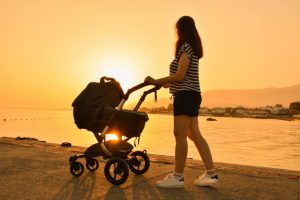 The reasons behind every divorce are unique. Some partners experience sudden and explosive conflicts, while others just drift apart over time. When you file for divorce in Texas, you'll need to examine your reasons for the separation and then decide whether to declare a no-fault or fault-based divorce.
In a no-fault divorce, each partner effectively declares that neither party is responsible for the conditions that led to the divorce. Many couples cite "irreconcilable differences" as the reason for no-fault divorces. No-fault divorce proceedings typically have several key advantages, including less stress, lower costs, and faster resolution times.
However, some people believe their partners are responsible for the failure of the marriage. Texas courts allow these individuals to file fault-based or at-fault divorces. When someone files an at-fault divorce case in Texas, they must declare their intention to end the marriage under one or more of the following at-fault grounds for divorce:
Their partner committed adultery – Under Texas law, "adultery" is usually defined as voluntary sexual intercourse with someone who isn't your spouse.
Their partner has been abusive – This can include coercive or controlling behavior that is physically, sexually, psychologically, or financially abusive.
Their partner abandoned them – Legal abandonment occurs when one partner voluntarily leaves the marital home with no intention of coming back and does not return for at least one continuous year.
Their partner is in prison for a felony conviction – If your partner has been imprisoned on conviction of felony charges for at least one year, you can seek an at-fault divorce in Texas.
Their partner is in a mental health institution – You can also seek an at-fault divorce in Texas if your partner is an inpatient at a mental health facility and has been committed for at least three years.
They have lived separately for at least three years – If you and your partner have lived apart without sharing a "spousal relationship" for at least three years, you can file for an at-fault divorce in Texas.
No matter the details, divorce is a difficult decision, both emotionally and financially. According to the U.S. Census Bureau, one in ten men and one in five women live in poverty in the first year after divorce. At Higdon, Hardy & Zuflacht, L.L.P., our experienced attorneys offer affordable and effective services to protect your rights and safeguard your financial future during your divorce.
Child Support and Custody in Texas
When Texas families experience conflict or separation, family courts have the authority to establish, modify, and enforce child support and custody orders. When judges make support and custody determinations, their primary consideration is always the best interests of the child or children.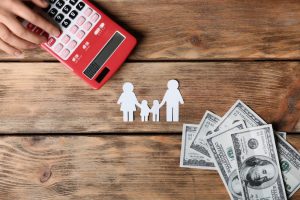 In ideal situations, children experience minimal disruption and continue to enjoy loving support from each parent even as they encounter dramatic change. But sometimes, parental disagreements about support payments or visitation can result in avoidable upheaval for children and bitter disputes for parents.
In cases like these, the experienced child custody and support attorneys of [firm name] can provide legal counsel throughout your mediation or arbitration sessions to help you seek peaceful, family-oriented resolutions. And if partners still can't reach an arrangement that suits everyone's needs, we are prepared to support the best interests of our clients and their children in court.
Contact Higdon, Hardy & Zuflacht, L.L.P. Today
Whether you're seeking a prenup, considering adoption, or filing for divorce, the distinguished legal team at Higdon, Hardy & Zuflacht, L.L.P. in Timberwood Park can help. Call us today at (210) 349-9933 or fill out our online contact form to get started with your legal strategy session.