How Difficult Is It to Adopt an Infant in the United States?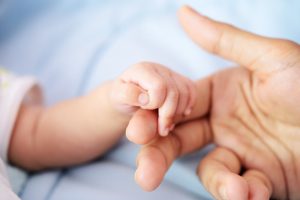 Adopting a child is a rewarding experience but can also be a long and challenging process. In the United States, prospective adoptive parents often wonder how difficult it is to adopt an infant. This blog post will discuss the adoption process for infants in the United States, including the legal considerations, financial costs, and emotional challenges. We'll also provide helpful tips for those considering adopting an infant so that they can make the best decisions for their family.
Overview of the U.S. Adoption System
Adoption in the United States is a complex process regulated by both state and federal laws. The adoption system is designed to ensure the safety of all parties involved and provide a safe and permanent home for children who cannot remain with their birth family. Adoption can be done either through an agency or privately, and there are different rules and regulations that apply in each case.
To adopt an infant in the United States, prospective parents must meet specific eligibility requirements and complete extensive paperwork. Depending on the state and type of adoption, the process can take several months or even longer to complete. Once the adoption is finalized, the child becomes a legal member of the adoptive family.
The Process of Adopting an Infant in the United States
The process of adopting an infant in the United States is typically a lengthy and often expensive undertaking. Generally, prospective adoptive parents will need to be approved by their state or private adoption agency. They must meet specific criteria to be approved, including demonstrating financial stability, having a clean criminal background check, and passing a home study.
After approval, parents may search for an adoption opportunity through their state's foster care system or a private adoption agency. In either case, the adoptive parents must sign a contract agreeing to all terms and conditions of the adoption.
The process of adopting an infant in Texas is similar to that of other states. There is a six-month residency requirement before a prospective parent can adopt in Texas. The prospective parents must fill out an application and undergo an in-home inspection by an adoption agency or the court. If the person who wants to adopt is married, their spouse must join the petition.
After being approved, the adoptive parents must complete additional paperwork, such as criminal background checks and financial disclosures. In Texas, the consent of the child is required for the adoption to proceed if the child is 12 or older. Once all documents have been submitted, the court will issue an order for the placement of the child.
The Costs of Adopting an Infant in the United States
The costs associated with adopting an infant in the US can vary greatly depending on various factors. Generally, adoptive parents can expect to spend anywhere from $5,000-$40,000 or more, depending on the type of adoption they pursue. These expenses can include agency fees, legal fees, medical fees, travel costs, court costs, and counseling services.
The Difficulties of Adopting an Infant in the United States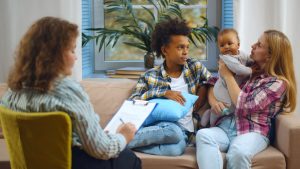 Adopting an infant in the United States can be difficult due to the complex legal system, waiting periods, and financial considerations. It is essential to thoroughly understand adoption laws in Texas. Additionally, depending on the type of adoption, the costs can be high, sometimes costing tens of thousands of dollars.
Prospective adoptive parents must also go through a thorough background check and be prepared to face questions about their parenting styles, employment history, and financial stability. After all these requirements are met, the adoptive family must still complete the home study process, which consists of several interviews and home visits by a social worker. These steps make adopting an infant in Texas and other parts of the United States challenging, but it can be achieved.
How an Adoption Lawyer Can Help
Adopting an infant in Texas or anywhere in the United States can be a complex and intimidating process. A knowledgeable adoption lawyer can help guide you through the process, as they understand the complexities of state laws, local regulations, and procedures. An adoption lawyer can assist with filing paperwork, helping to identify potential birth parents, obtaining court orders, and ensuring that all legal requirements are met.
At Higdon, Hardy & Zuflacht, L.L.P., our San Antonio adoption lawyers are dedicated to helping Texas families expand their families through adoption. To set up a confidential legal consultation with a qualified adoption lawyer, call us today at (210) 349-9933 or contact us online.
Related Posts:
What to Know Before Adopting a Child
Do Birth Parents Have Any Rights After Adoption