San Antonio Attorneys for Closed Infant Adoption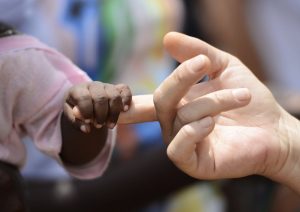 Welcoming a child into your family should be one of the most joyous moments of your life. But sometimes, when parents adopt an infant, the process can feel overwhelming and frightening. You may have fears that your child can be taken away from you or that the birth parents will change their minds. These fears are understandable and may be one reason many adoptive parents opt for a closed adoption.
How do you know whether a closed adoption is right for your family? The legal team at Higdon, Hardy & Zuflacht, L.L.P. can help you answer that question. Our family law attorneys take the time to get to know you and your family. We know adoption is a deeply personal choice. We thoroughly review your situation and help you weigh your adoption choices.
Are you considering adoption? Contact an experienced San Antonio infant adoption attorney from Higdon, Hardy & Zuflacht, L.L.P. today. We can outline your options and help you handle the adoption process from start to finish so you can focus on becoming a parent. Call our office at (210) 349-9933 to set up your confidential legal consultation.
What Is a Closed Adoption?
Today, two forms of adoption are available to would-be Texas parents: closed adoption and open adoption. For a time, almost all adoptions in the United States were closed. In a closed adoption, the birth records of a child are sealed, and the birth parent's identifying information remains anonymous. The birth parents and adoptive parents do not keep in contact, and the child has no way of learning about their birth family history.
Information sealed in a closed adoption includes:
First and last name of the birth parents
Address of the birth parents
Phone number of the birth parents
Photographs of the birth parents
Open adoptions are different. In an open adoption, the birth mother or parents can meet the adoptive family, exchange information, and stay in contact with one another if they choose. Statistics from Adoption Network indicate that today, at least 60 to 70 percent of domestic adoptions are open adoptions.
Benefits and Drawbacks to a Closed Adoption
There are benefits and drawbacks to choosing a closed adoption. One of the benefits of closed adoption is privacy for you and the birth family. In the past, many women felt a sense of shame or stigma if they were pregnant under certain circumstances. Although our attitudes toward pregnancy have changed in recent decades, some women still want to protect themselves from judgment from others. A closed adoption gives the birth mother a sense of security and stability. It may also be the preferable option for pregnant women in abusive or unsupportive environments. A closed adoption can mean privacy and security.
Alternatively, there are some downsides to a closed adoption. A closed adoption means you have little to no contact with the birth family. Some adoptive parents like building a connection with the birth family before the baby's arrival. They get the chance to feel like they are a part of the pregnancy process and start bonding with the baby before the infant even enters the world. That doesn't happen in a closed adoption.
When you have access to the birth parents in an open adoption, you have access to potentially vital information about the infant's medical history, including the child's predisposition to certain medical or genetic conditions. This information is generally unavailable in a closed adoption.
Does a Closed Adoption Remain Sealed Indefinitely?
Will a closed adoption always remain sealed? Not necessarily. Birth and adoptive parents should be aware that in Texas, once a minor turns 18 years old, they can request a copy of their original birth certificate and a redacted copy of their adoption record.
Texas has come under fire from adoptees because the state stipulates that to request access to their birth information, the adoptee must know the names of the birth parents listed on their original birth certificate.
Obtaining closed adoption records can be complicated and time-consuming, making it frustrating for individuals looking for more information about their history. When adoption is closed, the adoptive family may be of little help when answering difficult questions about an individual's birth family and medical history.
Do You Need Legal Help with a Closed Adoption?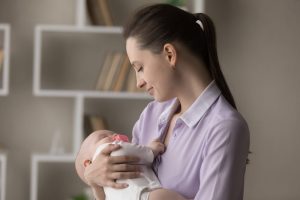 To protect yourself and your growing family, you should never attempt to undertake a closed adoption alone. You should have the advice and support that only an experienced San Antonio family law attorney can provide.
A closed adoption can turn into a complicated and labor-intensive process. The last thing you want to do is prolong the process or jeopardize your chances of becoming a parent because your paperwork and documentation aren't in order. At Higdon, Hardy & Zuflacht, L.L.P., we could advocate for you and your growing family. We can answer your questions about the closed adoption process and address your concerns every step of the way.
Adopting an infant should be an exciting time. Our legal team wants you to worry about what color to paint the nursery, not squander precious moments worrying about legal paperwork. Let a skilled San Antonio family law attorney handle the legalities of adoption. You can focus on becoming the best parent you can be.
Contact an Experienced San Antonio Infant Adoption Attorney Today
Are you considering a closed adoption? If you want more information and need to discuss your adoption options, contact an experienced San Antonio adoption attorney. At Higdon, Hardy & Zuflacht, L.L.P., we can answer your closed adoption questions and discuss whether a closed adoption is right for you and your family.
At Higdon, Hardy & Zuflacht, L.L.P., our San Antonio family law attorneys are excited about helping you expand your family. Becoming a parent is frightening and rewarding at the same time. Allowing us to help you with a closed adoption gives you time to focus on what becoming a parent means instead of worrying about the complexities of the Texas adoption system.
To set up a confidential consultation to discuss your adoption options, call our San Antonio office today at (210) 349-9933.