San Antonio Closed Adoption Attorneys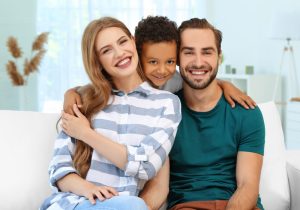 It is becoming increasingly difficult today to find a birth mother who prefers anonymity and confidentiality with her baby's adoptive parents in what's known as a closed adoption. It is also more challenging than in the past to find an adoption agency willing to facilitate the processing of a closed adoption. A recent report by the Donaldson Adoption Institute found that only five percent of adoptions in recent years were closed adoptions.
Despite these potential obstacles for prospective adoptive parents, our San Antonio infant adoption attorneys at Higdon, Hardy & Zuflacht, L.L.P. can answer all your adoption questions. We will help you understand the differences between open, semi-open, and closed adoptions. This information will help guide your decisions as you consider which option best suits your family.
What Is a Closed Adoption?
Closed adoptions are also called confidential adoptions or closed-record adoptions. In this type of adoption, there is no contact or information sharing between birth parents and adoptive parents before, during, or after the adoption process. After an adoption is complete, the adoption records, including the original birth certificate with the biological parents' names, are placed under seal by a court. Identifying information about the biological family can only be released with a court order.
There are valid reasons why birth parents and prospective adoptive parents may prefer a closed adoption. Whatever adoption process you decide to pursue, many unknown variables and risks will exist. One variable that often concerns adoptive parents is an infant's medical history.
Is Medical History Information Provided in a Closed Adoption?
Yes. A Health, Social, Education, and Genetic History (HSEGH) report must be compiled and submitted to the Texas Department of State Health Services before an infant adoption can take place. The report contains information provided by the biological parents based on medical history information for each parent and their relatives, including the maternal and paternal grandparents. The type of information that the medical history HSEGH Addendum seeks includes information such as:
Congenital disabilities
Allergies
Any eye, dental, or ear conditions
Developmental disorders
Circulatory disorders
Hormonal disorders
Respiratory disorders
Mental and behavioral disorders
Lymphatic disorders
Nervous system disorders
Infections and hospitalizations
Other medical or health problems such as arthritis, kidney disease, cystic fibrosis, miscarriages, Alzheimer's, depression/suicide, abuse/neglect, smoking, and other
Any premature deaths of close relatives and other children
The information from the HSEGH Addendum also becomes part of an HSEGH Report that includes the infant's:
Place and date of birth
Birth weight and length
Type of delivery
Prenatal and labor complications, if any
Prenatal distress, if any
Apgar scores
Abnormal findings, if any, during the physical examination at birth
Additional information for the biological parents and their maternal and paternal grandparents, including:
Name, birthdate, and birthplace
Nationality and ethnic background
Observable traits – such as height, weight, eye color, hair color
Religious background
Highest level of formal education completed
Professional status/achievements
Any psychological, psychiatric, or social evaluations
Any criminal conviction record
Worrying about a child's health is something all parents will do. Having as much information as possible about an infant's medical history can help adoptive parents decide about potential risks.
Adoptive parents also worry about whether an adoption can be canceled, reversed, or overturned. Under certain circumstances subject to Texas adoption laws, these situations are possible, although not likely. Still, it's important to understand these risks. The best way to accomplish this understanding is with the help of an experienced adoption attorney.
Why Do I Need a Lawyer to Help with My Closed Adoption?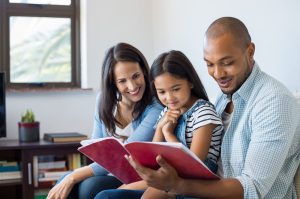 The process to legally adopt a child in Texas has many steps. During each step, attention to detail is critical, especially in a closed adoption where the need to ensure confidentiality is most important. A simple mistake can delay the process. A lawyer can help ensure compliance with the ethical and legal standards throughout the adoption and protect the rights of the adoptive parent(s).
The first step in the adoption process is to determine whether you meet the legal requirements to adopt. In Texas, you can be single or married to adopt a child. But you must meet nine other conditions, including completing a home study, submitting criminal background checks, and child abuse checks on all adults living in the household. An adoption lawyer can help you understand these requirements, prepare the necessary documents, and complete the forms to streamline the process.
If a birth mother has already chosen you as her infant's adoptive parent(s), you may want to help provide financial assistance. However, Texas law does not allow a birth parent to accept payments of money or anything of value. Close and frequent communication with your adoption lawyer can keep you informed throughout the adoption. Your attorney will serve as your advocate to resolve any additional issues or questions that will arise during the process.
At the end of the process, a judge must sign a court order ending the birth parents' legal rights, giving you the legal right to place your new infant's name on a birth certificate. An adoption lawyer will know how to approach the court, complete the birth certificate, and protect your rights during this vital part of the process.
Contact an Experienced San Antonio Infant Adoption Attorney Today
If you want more information on the closed infant adoption process, contact the San Antonio family law attorneys at Higdon, Hardy & Zuflacht, L.L.P.. All the partners at our firm are Board Certified in Family Law, an official distinction recognizing excellence and experience with adoption and other family-related legal issues. And, since less than one percent of Texas attorneys have this certification, you can count on us to use our demonstrated skills to help you through the complex adoption process.
We would be honored to help you realize your dream of expanding your family by adopting an infant. To set up a confidential consultation to discuss your adoption options, call our San Antonio office today at (210) 349-9933.