San Antonio Wrongful Adoption Lawyers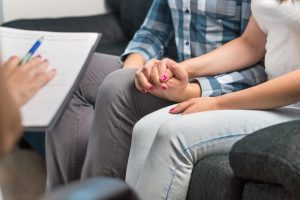 If you were misled or lied to about the history of your adoptive child, you might have been the victim of wrongful adoption. The San Antonio infant adoption lawyers of Higdon, Hardy & Zuflacht, L.L.P. can help you hold the birth parents, adoption agency, or other entity that misled you responsible for their negligence or wrongdoing.
Full disclosure is essential in adoptions because adoptive parents are altering their entire lives to welcome a new child into their home. You have likely thought about your new child for a long time and learned everything you can about them and their needs. If you were not provided accurate and complete information about your adoptive child, it is unfair to you and unfair to the child.
You need a compassionate, knowledgeable, and experienced attorney to help you through this challenging situation. We understand that you have been on an emotional roller coaster and may not know what to do next. That's when we can help. Contact Higdon, Hardy & Zuflacht, L.L.P. at (210) 349-9933 to speak today with one of our highly skilled wrongful adoption attorneys.
What Is Wrongful Adoption?
Wrongful adoption involves misrepresentation, deceit, or fraud in the adoption process. Most cases of wrongful adoption involve essential information that was withheld from the adoptive parents about the child, the child's medical or psychiatric history, or that of the child's birth parents.
Under Texas law, the Department of Family and Protective Services, a licensed adoption agency, or the child's parent or guardian must compile a report on the adoptive child's health, social, educational, and genetic history. This report must include the following:
The child's health status
The child's birth, neonatal, and other medical, psychological, psychiatric, and dental history information
To the extent known by the Department of Family and Protective Services, whether the child's birth mother consumed alcohol during pregnancy and whether the child has been diagnosed with fetal alcohol spectrum disorder
The child's immunization record
The child's medical, psychological, psychiatric, and dental examination results
The child's social history, including (if known) past and existing relationships with the child's siblings, birth parents, extended family, and other persons who have had physical possession or legal access to the child
The child's educational history, including enrollment and performance in educational institutions, academic or standardized testing results, and special educational needs (if any)
The child's genetic history, including a description of the child's birth parents and their parents, any other children born to the birth parents, and extended family members
If available, any information about the child's family members' health and medical history, genetic diseases or disorders, health status, cause and age of death, height, weight, eye and hair color, nationalist, ethnic background, general levels of educational and professional achievements, religious backgrounds, any psychological, psychiatric, or social evaluations, certain criminal conviction records
Any information necessary to determine whether the child is entitled to or eligible for state or federal financial, medical, or other assistance
The person or entity placing the child for adoption must provide this report to the adoptive parents "as early as practicable before the first meeting of the adoptive parents with the child."
If any of this information is withheld or misrepresented, the adoptive parents could be victims of a wrongful adoption.
Examples of Wrongful Adoption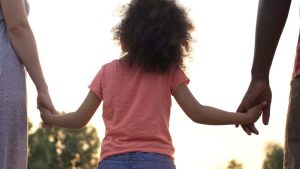 Higdon, Hardy & Zuflacht, L.L.P. has represented many San Antonio families who have struggled through wrongful adoptions. Examples of wrongful adoption cases include:
Misrepresenting the child's medical, psychological, psychiatric, or dental history
Misrepresenting the birth parents' or other family members' medical, psychological, psychiatric, educational, or criminal history
Misrepresenting information about the birth mother's pregnancy, such as alcohol use
Misrepresenting the identity of the child or birth parents
Who Is Liable for a Wrongful Adoption?
Depending on the facts of the case, the following entities could be liable for a wrongful adoption:
Birth parents – If the birth mother or father withheld or misrepresented information about their history, the child's history, or the pregnancy, they could be liable.
Previous parents or guardians – If the child was cared for by other parents or guardians (for example, their grandparents or foster parents) who withheld or misrepresented important information about the child's history, they could be liable.
Private or public adoption agencies – If a private or public adoption agency withheld information about the child, their birth parents, or the circumstances of their birth or adoption, the agency could be held responsible.
What Are Legal Remedies for Wrongful Adoption?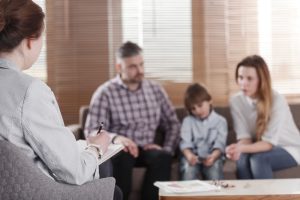 While some cases involving outright fraud could constitute a criminal act, most wrongful adoption cases are pursued through a civil lawsuit. In a civil case, a negligent entity can be held responsible for compensation (called damages) to the adoptive parents for their losses. Examples of losses in wrongful adoption cases include the following:
Past and future medical care needed for the child
Special education expenses for the child
In-home care for the child, potentially lasting their entire lifetime
Lost wages of an adoptive parent to care for the child
Emotional distress
Adoption fees
Loss of companionship between the adoptive parents and child
How a Wrongful Adoption Lawyer Can Help
If you have been the victim of a wrongful adoption, an attorney who is experienced in these matters can help you with the following:
Reviewing all documentation in the case to build a chronological evidentiary history of the case
Uncovering evidence of negligence, deceit, or misrepresentation
Interviewing expert witnesses, such as doctors, psychiatrists, social workers, neurologists, and educational specialists
Quantifying your associated losses, including past and future medical care and other supportive expenses for your child
Filing a civil lawsuit in court
How to Prevent Wrongful Adoption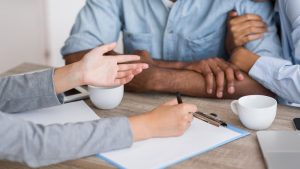 There are many cautionary steps you can take to prevent a potential wrongful adoption, including the following:
Read all documents carefully – Adoptions involve lots of legal paperwork, which you and your attorney should read carefully. Do not sign a document if you discover it contains a clause that seems to absolve an entity of liability for wrongful adoption.
Get medical documentation about the child and parents – As an adoptive parent, you have the right to medical, psychiatric, and behavioral information about the child and the birth parents. If you are adopting an infant, you should also obtain information about the birth mother's pregnancy and your child's healthcare while in utero.
Work with a reputable adoption agency – Working with a reputable, professional adoption agency is the single best way to avoid wrongful adoption. The agency should have a solid track record of successful adoptions.
Be wary of requests for additional payments – All adoption costs should be facilitated through the adoption agency. In Texas, it is illegal for an adoptive family to pay financial assistance to the birth mother during her pregnancy. If you receive requests for money from the birth mother or other family member, do not pay them. Instead, contact the adoption agency immediately.
Work with an experienced adoption lawyer – While working with a reputable adoption agency can help, you also need the assistance of an experienced adoption lawyer. Adoptions are complicated legal proceedings that require a particular skill set. A highly knowledgeable adoption attorney can see the signs of a wrongful adoption and protect you from getting into one.
Contact a San Antonio Wrongful Adoption Lawyer Today
If you have been the victim of a wrongful adoption, Higdon, Hardy & Zuflacht, L.L.P. can help you evaluate your legal options and determine the best path forward for you, your family, and your adoptive child. We understand how devastating it can be to experience deceit in an adoption process, and we will work hard to see the irresponsible entity held accountable. Contact Higdon, Hardy & Zuflacht, L.L.P. today at (210) 349-9933 to speak with an experienced, caring wrongful adoption lawyer.
Related Posts: