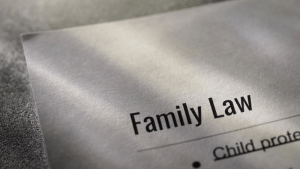 Family law issues are among the most complicated and emotionally exhausting disputes people ever find themselves in. Going through a divorce, child custody issues, adopting a child, prenuptial agreements, and similar situations are deeply personal and can have a profound effect on your life. Most importantly, you need to make sure your rights and interests are protected in a family law case because getting the right outcome the first time will save you from massive legal headaches later on.
At Higdon, Hardy & Zuflacht, L.L.P., our Bandera family law attorneys know how difficult these cases can be, and we want to make life easier for you however we can. All our firm's partners are certified by the State Bar of Texas as family law specialists, and we are committed to providing exceptional legal representation to every client. We can help protect your rights as the legal process moves forward and will treat you with respect and professionalism at all times.
If you need legal help with a family law matter, call (210) 349-9933 or visit our contact page to schedule a confidential consultation.
Family Law Cases We Handle
Our Bandera family law attorneys have experience with many different cases, including:
Divorce – Choosing to end your marriage is never easy, but it may be the best thing for you in the long run. When you decide to get a divorce, you need to make sure your rights are protected, which includes everything from the custody of any children you have and alimony payments to child support and how your marital property is divided. Without help from a lawyer, you could lose custody of your children and be left financially devastated once the divorce is finalized.
Military divorce – Texas is home to thousands of military families, and there are certain complications that come with military divorce that you do not have to deal with in a typical divorce. For example, child custody issues can be especially complicated if a husband or wife is frequently deployed overseas. There are also complicated rules regarding things like how someone's military benefits can be divided in a divorce. If you are going through a military divorce, you need help from a lawyer who has experience with these cases.
Child custody and support – Child custody disputes can become heated quickly, especially in a contested divorce. You need to protect your rights while also finding the best solution for your children. If you retain custody of your children once the divorce is finalized, you also need to make sure you have the resources to provide for them. A family law attorney can help you find an agreeable custody arrangement with your former spouse as well as help you resolve any disputes over child support payments.
Maintenance – Along with child custody and child support disputes, maintenance payments (also known as spousal support or alimony) are usually one of the most contentious issues when you are going through a divorce. You have the right to live at the standard to which you have become accustomed, but your spouse might not see it that way. Working with a family lawyer gives you a much higher chance of getting a fair maintenance deal, whether you are the one making payments to your former spouse or receiving them.
Property division – Texas is a community property state. This means any property acquired by either spouse during the marriage belongs to both spouses equally, and these assets must be divided in an "equitable" manner. This does not necessarily mean there will be a 50/50 split, as the judge overseeing the case will weigh many factors to determine how the property should be divided. To make sure you receive your fair share of the marital assets after a divorce, you need help from a family law attorney.
Adoption – Adopting a child is a long, convoluted process, and any missteps along the way could mean you have to start over. An experienced adoption attorney can help you work through the process as quickly as possible while making sure you do not make any mistakes that could jeopardize the adoption.
Prenuptial and Postnuptial agreements – A prenuptial or postnuptial agreement can be a worthwhile way to protect your assets, especially if you have significantly more assets than your spouse. These agreements must meet strict requirements to be enforceable, and a family law attorney can help you draft a document that will be enforceable should you get divorced from your spouse.
Alternative dispute resolution – Court hearings can sometimes become emotional and heated, preventing the parties involved in a family law dispute from finding common ground. A judge may order you and your spouse to engage in mediation, collaboration, or arbitration, or find another way to resolve your dispute. No matter what method is used, a lawyer can make sure your rights are protected throughout the process.
Mediation and arbitration – Sometimes, a judge will ask the parties involved in a family law case to meet with a mediator or arbitrator to help them resolve their differences. A mediator cannot force you or your spouse to accept a solution to your dispute, and a decision reached in mediation is not binding. In arbitration, however, if the parties stipulate before the arbitration takes place, the arbitrator's award is binding and enforceable. If they don't stipulate, the award isn't binding and may only be a launching point for additional settlement negotiations. Regardless of whether you are meeting with a mediator or arbitrator, you want an attorney present to guide you through the process and protect your rights.
Contact a Bandera Family Law Attorney Today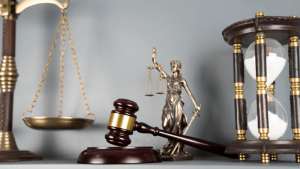 Having someone you can count on for objective advice and legal guidance is crucial when you are navigating a family law issue. Whether you're adding to your family, creating a prenup in anticipation of a joyful wedding day, or going through the stress and distress of divorce and custody, we can help.
The Bandera family lawyers at Higdon, Hardy & Zuflacht, L.L.P. have helped many people find an agreeable resolution to their issues, and we are ready to assist you however we can. Call (210) 349-9933 or visit our contact page for a confidential case review.