San Antonio Independent Adoption Attorneys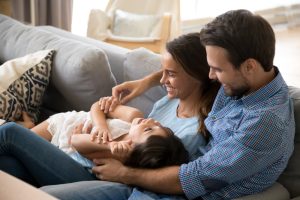 When people decide to adopt, among the many choices they must make is to determine what type of adoption they'll undertake. One of the possibilities is an independent adoption. In this type of adoption, adoptive parents who have already established a connection with a birth mother can proceed with the adoption without working through an agency.
Whenever anyone chooses an independent adoption, they'll be best served to hire an experienced adoption attorney to act as the primary facilitator and provide the services necessary to complete the adoption. The parties can avoid paying the costs associated with other types of adoption.
The experienced San Antonio adoption attorneys of Higdon, Hardy & Zuflacht, L.L.P. can help birth mothers and adoptive parents accomplish independent adoptions. Our seasoned independent adoption attorneys have the capacity and skill to undertake the responsibilities associated with independent adoptions. Call us today at (210) 349-9933 or contact us online to see how we can help.
Why Hire a Lawyer
An independent adoption is one that occurs without the assistance of any adoption agency. Some refer to an independent adoption as a "do-it-yourself" adoption. This form of adoption is less challenging than an agency adoption since it eliminates all the time and effort associated with interacting with the agency and meeting its adoption requirements.
Any type of adoption, including an independent adoption, requires the parties to complete and file a significant amount of documentation with the court. The successful completion of an independent adoption is easier to achieve with a capable family law attorney. A lawyer who is experienced in helping birth parents and adoptive parents meet the legal requirements associated with adoption can make the process more enjoyable and less stressful for all parties involved.
A Higdon, Hardy & Zuflacht, L.L.P. adoption attorney can:
Ensure that all the appropriate legal documentation is in place to expand your family
Make sure the adoption home study is completed
Prepare you for the interview that accompanies it
Secure the required background checks
Collate financial and medical information
Create paperwork to terminate the birth parents' legal rights
Draft documents to safeguard your new child's life within your family
Our lawyers can handle all the legal responsibilities of your independent adoption so that you can focus on preparing your home for your family's newest addition.
How Does an Independent Adoption Work
In Texas, an independent adoption involves three parties in the adoption process.
The birth mother or birth parents
The adoptive parents
The independent adoption attorney
Since an independent adoption involves only these three parties and no other social agency, the attorney must manage and finalize most, if not all, of the work required to complete the adoption.
Perhaps more importantly, this type of adoption works best when the birth parents and the adoptive parents have a pre-existing positive relationship. When a relative or friend is adopting the child, it removes much of the uncertainty associated with the adoption process.
Because adoption attorneys are more than familiar with the relevant Texas adoption laws, they can take all the steps necessary to ensure the adoption meets all legal requirements. However, independent adoptions do not provide services such as counseling that offer any emotional support. Also, independent adoptions do not provide any financial support to the birth parents. The birth mother is responsible for her medical and living expenses.
However, adoptive parents are allowed to pay some expenses for the birth parent if the judge approves the expenses. The birth parent could receive money for these expenses:
Reimbursement of medical or legal expenses for the child
Fees paid to an attorney, social worker, mental health professional, or doctor for counseling or medical services
Costs of home study services
While an independent adoption is generally less costly, it provides fewer resources to assist the adoptive parents and birth parents with the adoption. These savings represent the trade-off for working without an adoption agency. You avoid all the time, money, and other resources expended dealing with the agency, but you also eliminate the services they provide. The main costs associated with an independent adoption in Texas are attorney fees paid by the adoptive parents.
The assistance of a seasoned family law adoption attorney can help ensure that your adoption goes as planned so you can enjoy your expanded family as soon as possible.
Why Choose Higdon, Hardy & Zuflacht, L.L.P. for Your Independent Adoption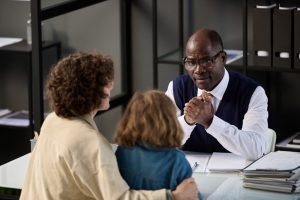 The attorneys of Higdon, Hardy & Zuflacht, L.L.P. understand that adoption is an exciting but daunting journey. An independent adoption may seem even more daunting because of the challenge of succeeding without the help or guidance of an adoption agency.
Our goal is to help families have the most positive adoption experience possible. We want to minimize any challenges that arise in the independent adoption process. And we have the family law experience to do it.
We work closely with adoptive parents to ensure your needs are served while you're working through the adoption. The attorneys of Higdon, Hardy & Zuflacht, L.L.P. will handle meeting deadlines and filing the proper documentation and paperwork with all courts and agencies, so you don't have to.
We're proud of our record. We were named Best Lawyers by U.S. News and World Reports in 2015, and all of our attorneys have been named Super Lawyers over the past decade. Every partner at Higdon, Hardy & Zuflacht, L.L.P. is Board Certified to practice Family Law in Texas. Less than one percent of Texas attorneys hold this distinction.
Much more important than recognition is the trust that the San Antonio community places in our firm for matters that affect their family and their family's future. Higdon, Hardy & Zuflacht, L.L.P. focuses exclusively on family law, including adoption. Our San Antonio family law attorneys' decades of combined experience will help you find success. We are committed to assessing and understanding your needs and goals and reaching the outcome you desire.
Contact a San Antonio Independent Adoption Attorney
If you are considering an independent adoption, contact Higdon, Hardy & Zuflacht, L.L.P. to schedule a consultation. Our San Antonio independent adoption lawyers will work hard to ensure your adoption is handled in an efficient, professional, and competent manner.
When you are ready to start your adoption journey, call (210) 349-9933 or contact us online today to contact an independent adoption attorney from Higdon, Hardy & Zuflacht, L.L.P..