San Antonio Open Adoption Attorneys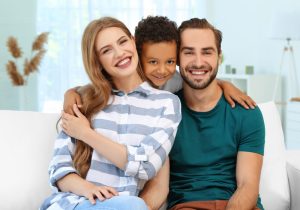 Open adoption is an increasingly popular option for prospective parents looking to add a child to their family. It offers many benefits, both for the birth parents and adoptive parents, as well as for the child. More and more people in the San Antonio area are using open adoption, as it provides families with a meaningful way to expand their families while maintaining the child's ties to the birth parents.
If your family is considering adoption, the San Antonio infant adoption attorneys of Higdon, Hardy & Zuflacht, L.L.P. can advise you throughout the legal process. Call us today at (210) 349-9933 or contact us online for your free consultation to find out more about how we can help you.
What Is Open Adoption?
Open adoption is a type of adoption that allows the birth parents and adoptive parents to have an ongoing relationship. This relationship is maintained through a direct or indirect method, depending on the preferences of all involved. Open adoption allows for the exchange of identifying information, such as names, emails, phone numbers, and even in-person visits. It also enables the adoptee to have access to their birth family's medical, genetic, and family history. Open adoption allows both sets of parents to form an emotional connection with their child and maintain some level of involvement throughout their lives.
The Pros and Cons of Open Adoption
Open adoption is complex and carries with it both pros and cons. On the one hand, open adoption can be a great option for adoptive families because it allows them to build relationships with the birth family and provides the child with a more well-rounded view of their own history. On the other hand, open adoption can be difficult to manage in some cases and could create potential problems between adoptive families and birth parents.
The pros of open adoption include allowing adoptive families to provide their children with a clear understanding of their biological roots and access to extended family members from both sides. It also allows for better communication between the adoptive family and birth parents, which can help ease the transition for everyone involved. Additionally, an open adoption typically allows for a smoother and easier transition for the child when they reach adulthood.
However, open adoption also carries with it some potential downsides. For instance, there is always a risk that the birth parents may become overly involved in the child's life, which could cause tension in the family dynamics. Additionally, if there is ever a disagreement between the adoptive and birth parents, it can be challenging to work out an agreement that everyone is comfortable with. Lastly, it can be difficult to ensure that everyone involved is abiding by the agreed-upon terms of the adoption agreement, which can lead to legal complications down the road.
Tips for Parents Considering Open Adoption
Open adoption is a great way to provide a child with a loving and supportive family while also allowing them to keep in touch with their birth family. Open adoption can be a gratifying experience for all involved with the right preparation and research.
Do your research: Before making a decision about open adoption, it's essential to do your research. Talk to other parents who have chosen open adoption, read books on the subject, and ask lots of questions.
Take time to think: Whether to use open adoption is a big decision that should not be rushed. It is important to take the time to consider all the pros and cons before deciding if it is the right choice for you.
Ask for help: If you are considering open adoption in San Antonio, resources are available to help you make the best decision for you and your family. Reach out to family members and friends for support or contact an organization specializing in open adoption in the area.
Find the right match: Open adoption requires finding the right match for you and your family. Make sure you take the time to find an agency or lawyer to help you select the best option for your situation.
Consider the long-term: While it may be tempting to focus only on the immediate emotions associated with open adoption, it is crucial also to consider the long-term implications of this decision. Think about how this arrangement will affect your child in the future, both emotionally and legally.
Are Open Adoptions Legally Enforceable in Texas?
Open adoptions are not legally enforceable in Texas, meaning that if either the birth parents or adoptive parents fail to uphold their end of the agreement, they cannot be held legally responsible or liable. Therefore, although both parties may enter into an open adoption agreement with the best intentions, it is important to note that there is no guarantee that all the expectations laid out in the agreement will be met.
In Texas, birth parents must wait 48 hours from the time an adoption arrangement is agreed upon to give up their parental rights. Once parental rights are relinquished, the adoption is finalized, and the birth parents' parental rights are irrevocably severed.
How an Adoption Lawyer Can Help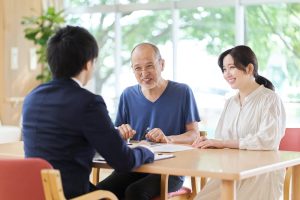 A knowledgeable and experienced lawyer can make the open adoption process in San Antonio much easier. An adoption attorney can provide comprehensive legal services and help guide families through choosing the right adoption plan and understanding the applicable Texas laws. A San Antonio infant adoption lawyer can draft the necessary paperwork, file petitions with the court, arrange home visits, navigate medical and financial matters, and more. Additionally, having a lawyer who understands Texas' open adoption laws and regulations can ensure that the adoption transaction is legal and that parents' rights are protected.
Speak with a San Antonio Open Adoption Attorney
If you're considering open adoption in San Antonio, it may be beneficial to speak with an experienced open adoption attorney. At Higdon, Hardy & Zuflacht, L.L.P., our team of San Antonio family lawyers can provide you with the guidance and resources needed to make an informed decision about open adoption in San Antonio, Texas. We understand the nuances of open adoption law and will strive to ensure that your rights are protected throughout the process. Contact us today at (210) 349-9933 for an initial legal consultation.