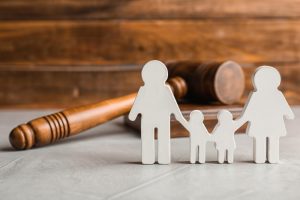 Texas family law is complex. When you need a family law attorney, it's also a complicated time in your life. Choosing the right attorney to handle your legal needs is important.
While all practicing attorneys must pass the bar exam, not all have the same experience, skill, or ability. When you have a family law matter, you want to know that the attorney you choose is the best one for your situation.
There are many lawyers to choose from in Texas. It's important to do your research and find the one that fits your needs. Don't just pick an attorney from a list on the internet. Do your due diligence and ask your friends and family members for a recommendation. Check the opinions of past clients and look for reviews.
After doing your due diligence and hiring the attorney, it's important to pay attention to how the attorney treats you and your case. Here are five signs that you have hired the right family law attorney.
Consistent Communication
A strong family law attorney will consistently communicate with their client. If they have a particularly busy day, you may hear from someone else on the team. However, if they stop returning your calls or emails, you should be wary that they could be making decisions without consulting you. Or your case could just have landed on the back burner.
It may not be the best strategy to change lawyers in the middle of litigation. If communication seems to be failing, it's important to talk with the attorney and let them know what you expect. When you hire a family law attorney, you can ask them about their communication policies so you understand upfront what you can expect from the team.
Enthusiasm
You should feel comfortable and trust your family law attorney to be an advocate for your needs. However, as you have likely experienced in other areas of your life, it's difficult to be an effective advocate for a person or cause if you have no enthusiasm for it.
Your attorney should be results-driven and empathetic to your case. It is their job to be passionate about protecting your rights and fighting to get you what you deserve. This all requires enthusiasm and motivation. If you find your attorney is without enthusiasm for your case, it may be time to consider switching lawyers if you are able.
You Know the Fees and Pricing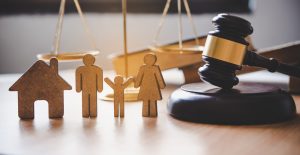 Like any other professional, you should know what the attorney's billing practices are before you hire them. This includes the fees that you will be paying and how you are expected to pay the bill. Do not accept billing practices that are not transparent or are unethically inflated so that you pay more out of pocket.
For example, sketchy billing practices can include double billing, excessive fees, padded hours, or charging for overhead expenses. If you feel the fees do not match the work the attorney is doing, ask to see their notes and billing practices. If they will not do this, you may have hired the wrong lawyer.
Consistent Advice
Unless the situation radically changes, the advice your attorney is giving you at the beginning of the case should match with the advice you get in the middle and the end. In other words, while negotiations during divorce proceedings can mean that you must compromise what you're asking for, it should not fundamentally change the end goal.
For example, if you and your ex-spouse are arguing over child custody, your attorney should be giving you consistent advice about how to conduct your behavior in and out of court, as well as communicate with your ex-spouse and your children. If the advice appears to change almost weekly, you may have picked the wrong attorney to represent you in your case.
The Attorney Is Ethical and Respectful
A good family law attorney is ethical and respectful of your decisions. You may feel a connection with your attorney when you know they are fighting to protect your rights and are respectful of your end goal.
A family law attorney is necessary to navigate the complex legal system and to save you money on legal expenses. Although hiring an attorney can be a significant expense, defending yourself can be even more expensive in the long run. An ethical and respectful lawyer will help relieve the stress of taking care of necessary deadlines during your legal situation.
Contact Higdon, Hardy & Zuflacht, L.L.P. Today for a Confidential Consultation
The San Antonio family law attorneys of Higdon, Hardy & Zuflacht, L.L.P. pride themselves on their commitment to providing clients with the information they need and the representation they deserve. We understand that people who are considering divorce, going through child custody battles, property division, or adoption have questions and need experienced and skilled representation to protect their rights.
If you have questions or would like to retain our firm to represent you in any family law matter, please contact our office at (210) 349-9933 to schedule your initial consultation with an experienced family law attorney.