Boerne Family Law Attorneys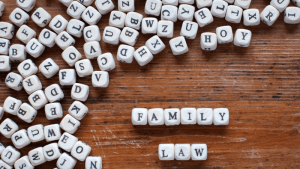 Although you had every intention of staying with your spouse forever, things didn't pan out that way. Over the course of your marriage, you worked hard and sacrificed a lot for the sake of your children and your relationship with someone you loved. However, despite all you have done, the marriage is irretrievably broken. Even though divorce will be hard on everyone, including the kids, you have decided that moving on is in the best interests of you and your children.
A gut-wrenching decision and one that has caused you many sleepless nights, divorce is not to be entered into lightly. It will have immediate and far-reaching effects on you, your children, and the dynamics of your family forever. On top of that, divorce is a complex legal process that involves many different types of documents, forms, and submission deadlines, along with a host of other requirements that must be met.
Even in the most amicable of divorces, you need someone on your side who fully understands Texas family law and will fight tirelessly to help ensure you get everything you deserve.
Here at Higdon, Hardy & Zuflacht, L.L.P., we have assisted thousands of clients in Boerne, Texas, and the surrounding areas since 1997. Each of our firm's founding partners is a Board-Certified Family Law Specialist, a designation bestowed by the Texas Board of Legal Specialization, and every member of our legal team and staff is highly experienced, personable, and professional.
To speak with us about your divorce or any other legal issue that is affecting your family, call Higdon, Hardy & Zuflacht, L.L.P. at (210) 349-9933 or fill out our firm's contact form.
The Services We Offer
An award-winning, full-service family law firm serving the greater Boerne area, Higdon, Hardy & Zuflacht, L.L.P. offers the following services to help you with the domestic and marital legal matters you need to address:
When you choose Higdon, Hardy & Zuflacht, L.L.P. to help with your family-related legal issues, you will have regular access to a top-ranked, highly experienced attorney who will handle all aspects of your case from start to finish.
Our law firm has been recognized as one of the Best Law Firms in the nation by Best Lawyers. Our lawyers and staff are friendly and compassionate, and we will treat you and your loved ones with the same care and respect that we would provide a member of our own family.
Grounds for Divorce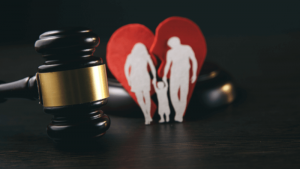 You have stayed in an unhappy marriage for long enough. As hard as it has been, you have considered divorce, but you were not sure what your options were. The State of Texas has established the following seven grounds for divorce:
Insupportability – The most common reason for divorce, insupportability, basically means that the marriage cannot continue because personality conflicts or arguments essentially destroy their relationship. The marriage cannot be reconciled, and the only course of action is for the couple to separate. "No-fault" divorces use this as grounds.
Cruelty – A spouse can get a divorce if the other party is so cruel that it makes living together impossible.
Adultery – A spouse can divorce the other spouse for having extra-marital affairs.
Conviction of a felony – If a person's spouse is convicted of a felony and/or incarcerated for one year or more, the person can file for divorce.
Abandonment – If one spouse leaves with the intent of abandoning the marriage and/or is gone a year or more, the other spouse can file for divorce under the grounds of abandonment.
Living apart – If the two spouses have not lived together in three years or more, they can file for divorce.
Confinement to a mental hospital – A spouse can petition for divorce if their spouse was confined to a psychiatric hospital for at least three years.
While most divorces are based on the grounds of insupportabiity or "no fault," a spouse can petition under the other grounds with supporting evidence. One reason to go this route is to formally place fault on the other spouse so that the court may award a greater share of the marital property to the wronged spouse or impose more favorable custody terms, etc.
The lawyers at Higdon, Hardy & Zuflacht, L.L.P. can explain all of your rights and options and help you decide on the best course of action. Contact us today at (210) 349-9933.
Helping You Inside and Outside the Courtroom
Every divorce is unique. While some divorces are uncontested divorces that claim no fault, others require litigation in order to reach their conclusion. At Higdon, Hardy & Zuflacht, L.L.P., we strive to help our clients dissolve their marriages and move on in life in the most efficient and economical manner possible, as long as it fits their needs and best interests.
Among the most effective solutions for negotiating terms and coming up with mutually favorable agreements are mediation and collaborative divorce. Known as alternative dispute resolution methods, these means to come to mutually agreeable terms offer spouses greater control over the choices made during the process, and the procedure itself is far less formal than court proceedings. What's more, mediation typically costs a lot less than traditional litigation.
The Boerne divorce lawyers of Higdon, Hardy & Zuflacht, L.L.P. have extensive experience representing our clients during mediation and other informal negotiations. You can trust that we will advocate strongly on your behalf while advising you of your rights and options from beginning to end.
Just as they are in movies and TV shows, divorce trials are typically fraught with high emotion, spiteful backbiting, and drama. They are also usually very expensive for all parties involved. However, depending on your circumstances, you may have no other choice.
Nationally ranked among the top divorce trial lawyers in the country, our attorneys have achieved great success fighting for our clients in court. We are undaunted by the opposition and will stand as staunch advocates for you and your children.
Contact Us Today
Whatever the reason for your divorce, and regardless of the manner in which you may have to achieve it, you can rely on the Boerne attorneys from Higdon, Hardy & Zuflacht, L.L.P. to help you see it through. To speak with us about your family law needs, you can contact us at (210) 349-9933 or through the contact form on our website.