When Should I Hire an Adoption Attorney?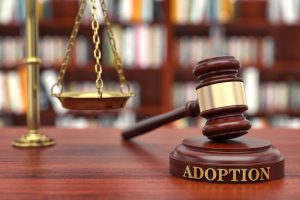 You have decided to expand your family through adoption, and you are filled with great anticipation and excitement. Although you want to complete the process as quickly as you can and begin your life with your new child, you must understand that the process can be time-consuming and fraught with many legal challenges.
While Texas doesn't require you to have an adoption attorney, a lawyer with knowledge and experience handling adoptions can certainly make the process easier and less stressful. They can also make the process less time-consuming and, most importantly, legally sound. Whether you have already begun the process or are still considering it, you need to consult with an adoption attorney as soon as you can.
The San Antonio adoption attorneys of Higdon, Hardy & Zuflacht, L.L.P. have helped thousands of clients throughout Texas with their adoptions. Reach us at (210) 349-9933 to request a consultation.
When Should I Hire an Adoption Attorney?
An experienced adoption attorney can help you with all aspects of the process and advise you on how the entire process will work. They can also keep you advised of the progress of the adoption and serve as an advocate should any disputes arise.
You should hire an adoption attorney as soon as possible, no matter how far along you are in the process, and if you have not yet begun and are still considering adoption, you should consult with legal counsel right away as you make your decisions.
A good adoption attorney will provide the following benefits during the process:
They know adoption laws – Like any laws, adoption laws can be complex and challenging to understand and follow. A lawyer with experience handling adoptions will be knowledgeable about all laws and regulations, including recent or proposed changes to legislation.
Furthermore, an experienced adoption attorney will likely have established relationships with key figures along the way. These can include family court judges, adoption agency representatives, important hospital personnel, Child Protective Services agents, and others. A lawyer with a network of connections can help keep the process moving and obtain documentation and information when you might experience a roadblock on your own.
They can efficiently handle the process – In most instances, adoption is a multi-step process, and some can take a long time. Some are also very complex depending on the child being adopted and the specific circumstances surrounding that child, among other factors.
Adoption lawyers understand the complexities of the process, and they can obtain the necessary documentation more expeditiously than you could on your own. Lawyers also understand the policies and procedures that must be followed. For instance, they can help you obtain a copy of your child's birth certificate quicker than if you go through normal channels.
An adoption attorney can also advise you of the documentation and other material you will eventually need to submit to help you be more proactive in the process. In short, a good adoption attorney can help you and your new child get home a lot faster than if you were to try and handle the process by yourself.
They can advise you about taxes and finances – Now that you are adding a child to your household, you will likely qualify for certain tax credits and deductions. You may also be able to deduct your qualified adoption-related expenses, and Texas has other credits available for those who adopt children with special needs or from foster care.
A lawyer can also help you with determining your financial needs going forward, and they will likely have a network of financial professionals they can refer you to.
They will advocate for you – Any number of issues can arise throughout the adoption process that can impact the outcome. Your lawyer will be a much-needed advocate for you and your family, and they will assert your rights and fight to ensure you obtain the best results possible. A lawyer can represent you during any disputes that may arise, such as if the baby's father contests the adoption or the birth mother suddenly changes her mind.
Barring any disputes, you still need a lawyer who will represent your interests and speak on your behalf before any administrative or civil proceedings, and you want to work with someone you can trust.
Types of Adoptions that Higdon, Hardy & Zuflacht, L.L.P. Can Help You With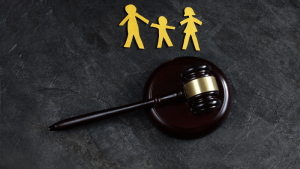 Higdon, Hardy & Zuflacht, L.L.P. has experience with all of the following types of adoptions:
Contact Us for Help
Serving Texas since 1997, Higdon, Hardy & Zuflacht, L.L.P. has become the trusted law firm for thousands of Texans seeking to add a child to their family through adoption. Our award-winning, board-certified partners have extensive experience handling all aspects of the process as well as fighting for our clients' rights at trial.
Contact us today at (210) 349-9933 to request a consultation.