Divorce cases can be contentious, time-consuming, and stressful. Many couples are unable to resolve their disputes on their own and compromise on their issues so they can settle without involving a judge.
The problem with litigation is the cost. It's more expensive than reaching an agreement before court proceedings start. Mediation is a viable solution the parties can use to maintain more control over the outcome of the case. However, mediation might fail.
Common Reasons Mediation Is Unsuccessful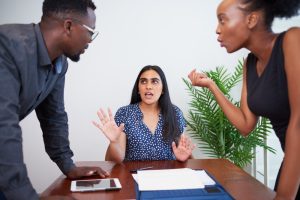 Mediation is beneficial for many couples. It helps facilitate productive and amicable conversations to reach a favorable result. However, every couple is different, and each handles their divorce in various ways. For some, setting aside their differences to reach a settlement isn't possible.
The most common reasons mediation fails during divorce negotiations include:
Too much conflict – Divorcing couples commonly don't agree to a settlement during mediation because there's too much conflict between them. High-level conflict significantly decreases the chance of a positive outcome. Although some people don't let their emotions get the best of them, others experience challenges in letting go of their anger, sadness, and resentment. It prevents them from being respectful and open.
Lack of commitment – Divorce mediation can fail if either spouse is unwilling to resolve their problems and work toward a mutually beneficial solution. They might agree to negotiation talks but ultimately decide they don't want to cooperate. Mediation requires hard work. That means creating conditions for the discussions that move the divorce along without unnecessary delays.
Unable to be honest – Mediation lays all the cards on the table and requires vulnerability. Each side must be willing to voice their concerns, opinions, and needs without fear of the other shutting them down. However, a history of abuse, imbalance in power, or deep-seated relationship issues that no one has addressed can get in the way. Settling is unlikely if one or both spouses can't clearly articulate what they want.
The mediator picks sides – Mediators are impartial third parties. They remain neutral during the entire mediation process. They're not supposed to side with one person over the other. Most mediators remain professional. They're capable of steering challenging conversations in the appropriate direction. Others let their opinions get in the way. A mediator might feel sympathy for one of the parties and side with them. Instead of suggesting agreements to meet each person's needs, they might pressure or force someone into settling in a way that benefits the other party. You won't feel like you can speak freely if the mediator seems uninterested in your future and interests.
What Should I Do If Mediation Fails?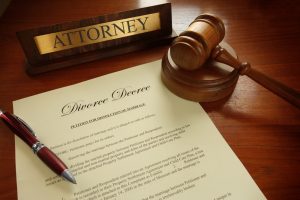 You shouldn't lose all hope if mediation doesn't work. Other options are available to continue the divorce process without compromising your needs. You should consider these options if mediation is unsuccessful:
Schedule another mediation – Sometimes, you need multiple mediations to discuss all terms and clarify the details. You can schedule another session if you believe you and your ex can find a way to negotiate a fair agreement. Taking a break gives you time to regroup and think about how to approach the next meeting. You might also decide another mediation is necessary if you don't like the mediator. Choosing someone else to help with your case might achieve a better outcome.
Use your attorneys – You and your spouse can meet with your attorneys to negotiate a settlement. It is often an ideal solution if the mediator clarifies your issues but can't find a way to resolve them. Instead of returning for another session, you can take what you learned to negotiate with your ex and both your lawyers. Each lawyer can help break down your disputes and work together toward an arrangement that works for everyone.
Go to court – If everything else fails, going to court might be the only option left. However, you have little to no control over what happens. The judge will decide on the terms of your divorce if you can't agree about how to settle the issues in advance. The judge will review your case and refer to various factors to determine how to rule. Litigation costs more than mediation and other alternatives, so think hard about how you want to approach the next steps.
Achieve Success with an Experienced Texas Divorce Attorney
Whether you choose mediation or litigation, you can end your marriage with dignity and grace. Either method can put an end to the grueling divorce process while meeting your needs.
If you're going through a divorce or preparing to file, do not hesitate to contact the San Antonio divorce lawyers of Higdon, Hardy & Zuflacht, L.L.P.. We have the experience to help our clients through the greatest challenges in their lives. Call us at (210) 349-9933 for an initial consultation today.